The Ministry of Defense of the Russian Federation reports the deployment of a new artillery brigade in Kolomna near Moscow. The press service of the military department says that December 1 starts the academic year in this new artillery unit of the Western Military District.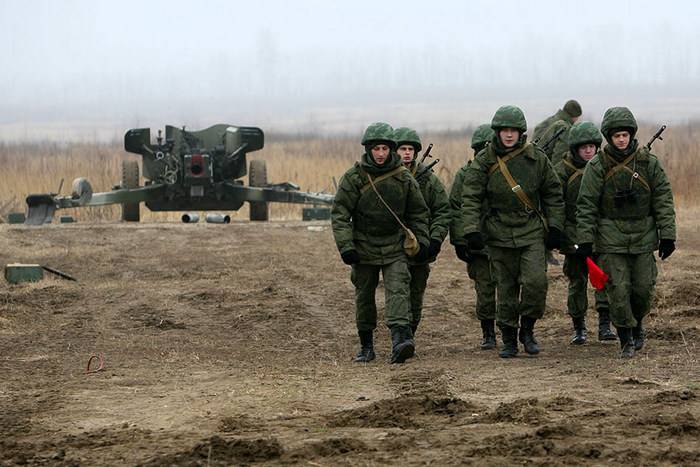 December 1 will be the first general construction of the brigade units, the reception of the commander of the combined arms army ZVO Major General Alexander Peryazev report on the completion of the formation of a new connection with the place of deployment - Kolomna
- informs the Ministry of Defense.
Earlier, the press service of the ZVO reported that a new artillery formation was being formed as part of the 20 Army of the District.
Communication units that are part of the newly formed motorized rifle divisions and the artillery formation of the combined army army ZVO, by the end of 2017, will complete the equipment of the latest technology
- Said the press service.
As Russian Defense Minister Sergei Shoigu repeatedly stressed, the formation of two new divisions in the Western Military District is a response to the strengthening of NATO's military potential in close proximity to Russian borders.