interesting
news
come from the city of Yekaterinburg. According to the local edition
URA.RU
Starting from December 1, Urals teachers will not be allowed to call Russian as their native language. This notification was made by the Deputy Head of the Department for Education Supervision in Yekaterinburg, Yevgeny Nikolayev, during a meeting at the 104 city gymnasium.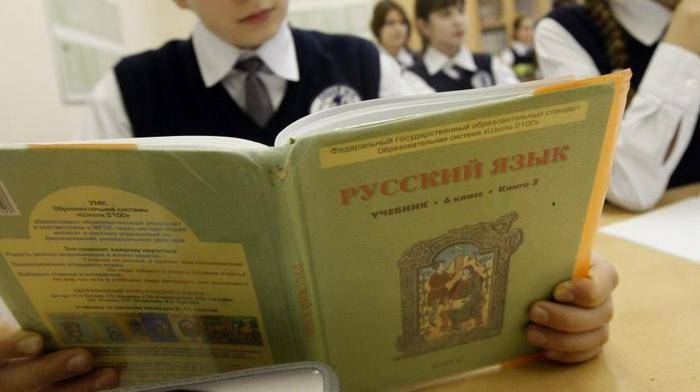 During the meeting at the local gymnasium, teachers were told that now there will be two different disciplines: Russian as the state language and Russian as the mother tongue. This decision was made in order not to offend the representatives of those Russian peoples for whom the Russian language is not native.
We are still in prostration
- said one of the head teachers who attended the meeting -
We all know what passions because of the language boil in Tatarstan and Bashkiria, where all children are forced to learn the national languages. But now it is mandatory to spread to us
The teacher noted that according to the new rules, the teaching of the Russian native and Russian state will be shaped as two different languages: with different clocks, different pages in the journal and grades for students. However, the training will be conducted on the same textbook.
In the department of information policy of the governor of the Sverdlovsk region, where journalists asked for comments, stated that learning the native language is voluntary and all peoples of Russia possess it.