High-altitude aircraft M-55 "Geophysics", which has been regularly involved in international scientific programs since 1996, will be mothballed and stored, reports
Interfax-AVN
a message from the chief designer of OAO Experimental Machine-Building Plant named after V.M. Myasishchev "Gennady Belyaev.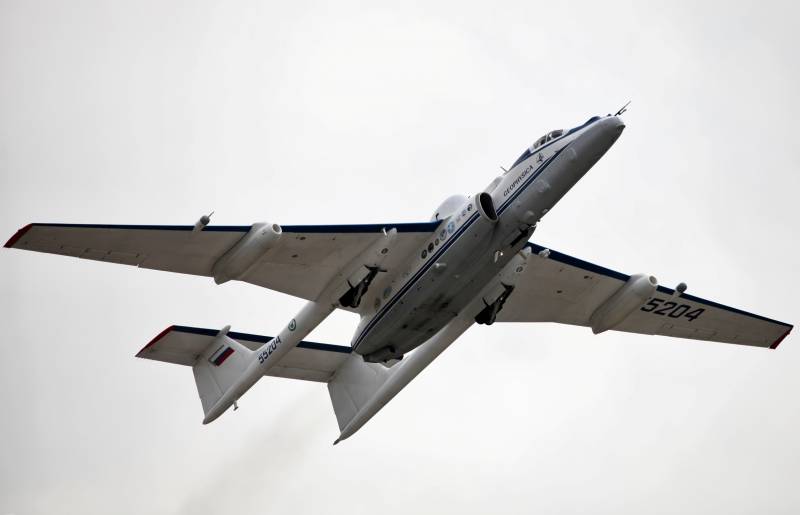 Since the Commission of the Council of Europe (CE) did not consider the possibility of new expeditions, the application for their implementation was not submitted. Thus, the participation of the M-55 "Geophysics" aircraft in the next scientific expedition, most likely, can take place only in 2020-2021 years
said Belyaev agency.
According to him, all European contracts, as a rule, are designed for 5 years.
Usually it takes two years to prepare for a scientific expedition, including the time to create new instruments and equipment, in the third year it is spent. It takes another two years to review and publish the results obtained during the expedition,
explained the designer.
M-55, he recalled, "flew over the Arctic, Antarctic, continental Brazil, Australia and Africa during expeditions."
The plane managed to fix the lowest temperature of the atmosphere, and not in the Arctic or Antarctic, but over the Indian Ocean. It was there that the instruments showed a minus 91,8 degree Celsius,
told Belyaev.
In the summer of this year, another StratoClim research program for the study of the upper atmosphere was completed.
The aircraft was involved in 22 international expeditions, having completed 21-ti flights with scientific equipment in 270 a year.
Help Agency:
"M-55 is equipped with two PS-30B-12 engines with a take-off 4 500 kg each. Flight weight - 24 500 kg. Cruising speed - 740 km / h. Maximum flight range at an altitude of 17000 m - 5 000 km. The practical ceiling is 21 550 m. The time spent at 21 000 m is one hour. "