At Mr. Woo's pharmacy in Seattle, there was a small lineup. "We occupied yesterday," two dark-skinned strong-looking guys burst into the room with their faces decorated. Repulsing the old woman Maggie Donahoe, who usually bought sleeping pills here, the guys started to squeeze to the window, incidentally scraping adhering snow from low shoes on high heels on an advertising sign.
Having unbuttoned a warm short coat with the inscription "USA Tennis Team", one of the guys allowed the visitors, together with Mrs. Donahue, who was stumbling from the blow of a strong shoulder under the table, to discover his chest. "Is your third or fourth?" to myself.
"BUT. It's you, girls ... Come on ..! "- Mr. Wu didn't have time to finish the phrase, when a piece of paper appeared in his face, written in small handwriting.
"Do not pull the rubber, bespectacled, come on, what is written," the second guy said, picking a match in his teeth.
"Just a second, Serena! This second, Venus! "- the pharmacist exclaimed and, turning over his lips, threw to the shelf with the red inscription" Caution! Potent. Prescription only.
The guys who were not really guys (at least, baker Mark, who knows the differences between people by secondary sexual characteristics, still doubted the uniqueness of the gender of visitors), loudly cursed Mr. Wu, saying that he was slower than a sleepy fly.
"Hey, clown, give us our wheels faster, what the doctor prescribed," alternating words with local idiomatic expressions, Serena said. Someone in the scattered queue thought that the lady had added a politically incorrect "narrow-eyed" woman. But all visitors decided exactly what it seemed ...
"What are you, chmoshnik, you want to lose your business? Do not you see that we are sick, and in fact we should not miss a workout. The day after tomorrow, the match with this, mired in dope, Sharapova. Let's hope that she will be removed for life, "Venus said.
Mr. Wu took out two packages with the inscription "Hydrocortisone" from the cabinet and began to stretch the stars of the cleanest tennis in the world. Serena, grabbing them from the hands of the pharmacist, opened one of the packages and threw several pills into her wide mouth with a quick movement. "Give me some water," snatched up a bottle of cola at Mark's baker, said the pride of the American pure sport in a low voice, burping loudly a moment later.
Venus, in the meantime, putting her hand through the window, took the Chinese pharmacist behind the barrel and spoke in such a way that she could be heard all over Pioneer Square, even with the entrance door closed:
"Take it all out, Chinese commie! Where are my prednisone and formoterol ?! You now have a portrait, how it is there, Mao ... uh-uh, "Zedong," Mr. Wu prompted after a dangling pause, "He himself," agreed Venus, .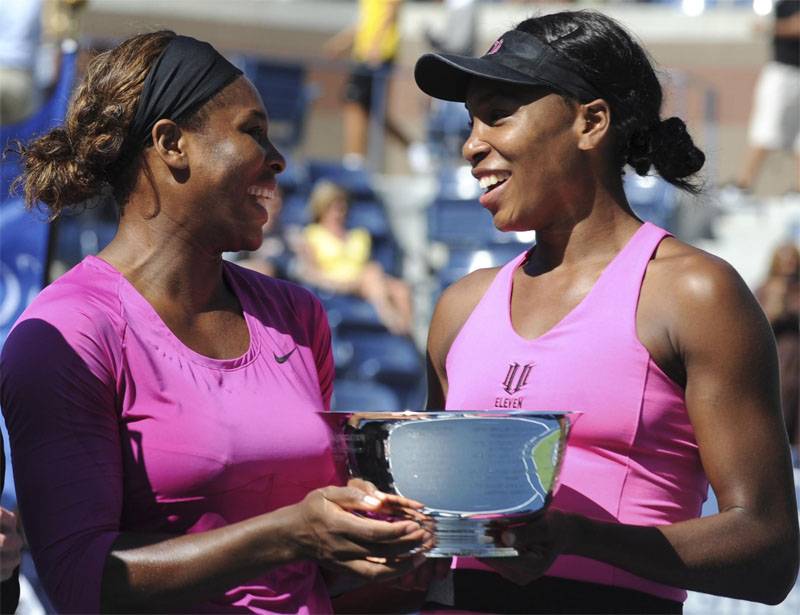 Williams sisters left the pharmacy room. Mrs Donahue, gathering what was left of her glasses in a wrinkled hand and, with the help of the baker, Mark, getting out from under the table, said: "And yet it's good that our sport is clean. Not that these Russians have. "
"It's hard to argue with that, ma'am. I can't imagine why this IOC still continues to make a fuss with the Russians after all these reports about scratched test tubes and tons of illicit drugs that are used in Russia since school, "added Mark.
Mr. Wu, dozing the portrait of Mao Zedong, who, having pulled out of his breast pocket, placed Aus in the mouth of the pharmacist Venus, remarked:
"I always support these girls in tournaments. After all, they are so painful. Tomorrow I will tell my wife to let him warm up goat's milk - maybe, at least, this will strengthen their immunity in such frosty weather. God bless them, as well as all America. "
Feeling deeply, Mr. Wu rang the radio and ordered a performance of the American anthem in honor of the future victories of the pure American sport.
Listening to the anthem at the other end of America - in Miami - four-time Olympic and ten-time world champion in gymnastics Simona Biles, with tears of affection on her eyes, caught up with a double burger with mayonnaise 8 tablets of methylphenidate, which helps her cope with attention-deficit syndrome.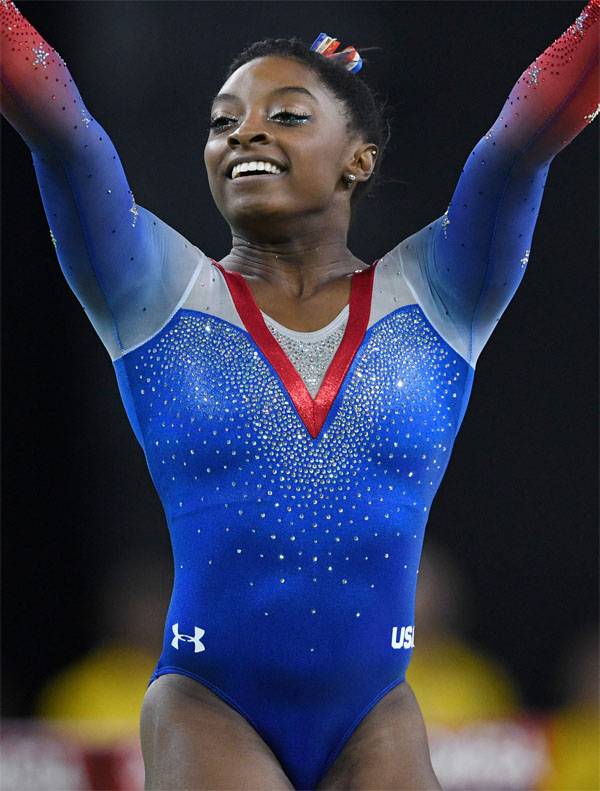 The doctor of the USA national gymnastics team, who was standing next to Simon, showed a two-tailed green dog flying over their heads at that moment. Simone friendly waved her hand: "Hello, dog!"
Somewhere in the joy of the terrible system revealed the use of doping by Russian athletes quietly went to sleep, Grisha Rodchenkov. "Hello, dog!" - Grisha was heard through the first color dream ...