From the US, there is information that the military plans to abandon the M249 machine guns and is actively looking for a replacement. According to thefirearmblog.com portal, the US Department of Defense announced the second "Industry Day" for manufacturers of small
weapons
as part of the NGSAR program on 12 and 13 December, during which it will consider offers from manufacturers. Despite the lack of clear requirements, the military department indicates that under the abbreviation NGSAR they want to see small arms close in weight and dimensions to a standard army rifle (М4), capable of hitting targets with aimed fire at a distance of 600 m and suppress them at a distance of 1200 m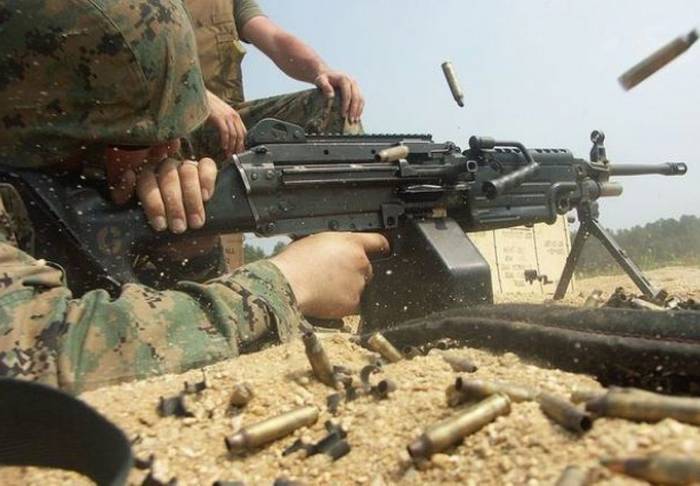 Shooting a machine gun M249.
An official tender has not yet been announced, since the Ministry of Defense is collecting information from manufacturers in order to clearly define the requirements for a new weapon.
Previously, the US Marine Corps began replacing machine guns M249 rifles HK416. The lack of tape power in HK416 is compensated by the possibility of using high-capacity stores (up to 100 ammunition), and a thick and durable barrel is able to withstand a high rate of fire. In addition, the Marine Corps decided to replace the HK416 rifles with M4 carbines.
FN M249 SAW is a modified version of the Belgian FN Minimi light machine gun. Gun Designer Ernest Vervier developed the Minimi in 1974 year - the model turned out so successful that it remains very popular even decades later. According to the beginning of the year 2016, this machine gun in various versions and under different names is in service with the security forces in 45 countries, reports
"Warspot"