A preliminary investigation of the terrorist act committed last Friday in the north of the Sinai Peninsula in Egypt confirms the involvement of the terrorist group IG (banned in the Russian Federation) to it, reports
TASS
Post Al Masry Al Youm.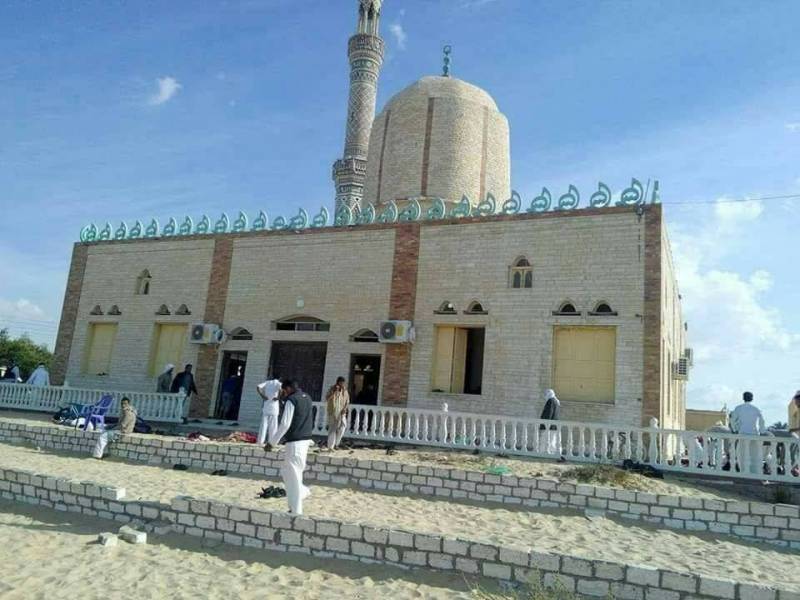 A preliminary investigation shows that the IS terrorists are behind this attack. The attack on the praying civilians was made after (security forces) thwarted the hostile plans of the militants to attack the location of the security forces,
writes the publication with reference to a source in the power structures of Egypt.
On Friday, during prayer, a terrorist attack was committed in a Sufi mosque in the village of Bir al-Abd. At about 30, the bandits first staged an explosion inside the mosque, and then opened indiscriminately firing machine guns at people who were trying to panic to leave the scene. The victims were 305 people, including 27 children. Another 128 man was injured.
As the portal notes, the Egyptian army together with the Ministry of Internal Affairs does not stop the search operation for the third day and neutralize the extremists involved in the attack.
It is reported that "the operation takes place in three main areas: first of all, through intelligence, special services and criminal investigation, which collect information about the militants and their possible location in the desert areas of Sinai." Active assistance is provided by local tribes.
Earlier this work has already led to the destruction of several terrorists and their transshipment bases. In the operation, in addition to the army special forces, the Egyptian air force is also involved.
In addition, "security measures have been strengthened in all parts of the peninsula, personnel have been brought to a state of maximum alert, the number of stationary and mobile patrols has been increased, ambushes have been arranged, and vehicles and people have been thoroughly searched," the report said.