Today, in the Zamoskvoretsky court of Moscow, the interrogation of ex-head of the Ministry of Economic Development Alexei Ulyukayev, who is accused of committing a corruption crime, began. Recall that Ulyukaev is accused of extorting 2 million dollars (in the form of a bribe) from the management of Rosneft.
It should be noted that the chairman of the board of directors of Rosneft did not appear as a witness in court.
This is the fourth refusal of Sechin to appear in court on the summons. Every time the head of Rosneft declared that he had a busy schedule.
Alexei Ulyukayev during the court hearing, which was already 18-m in a row, said that he did not plead guilty. Ulyukaev's lawyers noted that the investigation itself was conducted with irregular procedures and indicated that the indictment also contained gross violations of the law. The defense of Ulyukayev demanded that the court return the case to the prosecutor's office. Zamoskvoretsky court rejected such a petition (demand).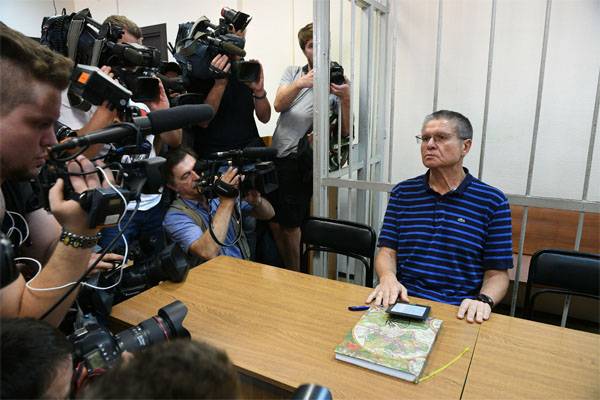 Before the beginning of the trial, in which, as already noted, the ex-minister of the Russian Cabinet of Ministers declared his innocence, he spoke to journalists. One of the topics for conversation was not a criminal case at all, but Ulyukaev's favorite book. The ex-official of the government of the Russian Federation said that such a book, as well as the best, is for him "Robinson Crusoe" by Daniel Defoe.