The Ministry of Defense of the Russian Federation is completing the deployment of an automated system of high-precision electronic maps and 3D terrain models, according to
News
.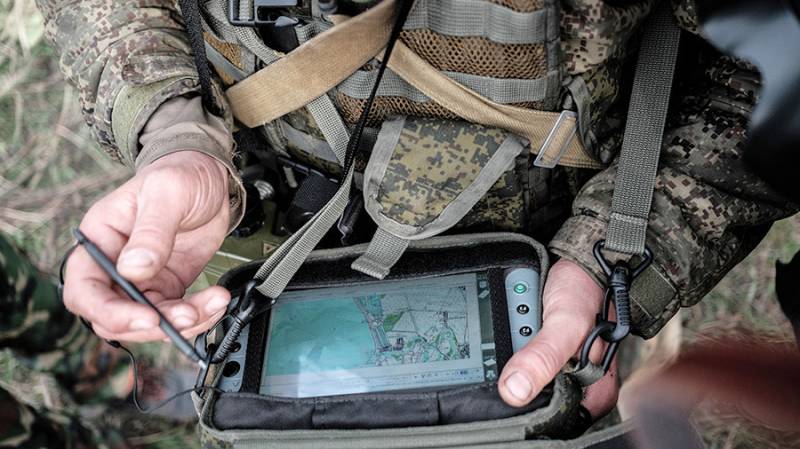 The military department allocated more than 900 million rubles for the implementation in the military districts of 23 of software and hardware systems for the Apsheronsk-2015 digital geo-information system of operational collection, processing and updating.
"When creating and updating electronic maps and 3D models, information of optical, infrared, laser and radar sensors is used. They are installed on reconnaissance satellites, combat aircraft, drones and ships. As a result, the officer can see on the screen of a special tablet or laptop a detailed and accurate digital map. 3D-models provide an opportunity to assess the terrain and take into account its features in the conduct of hostilities, "- says the material.
For example, you can determine the most convenient extension directions, possible dangerous directions. It also allows you to direct artillery and
Aviation
.
The first tests of the system took place during exercises in the Southern Military District in 2012 – 2013.
Former Chief of the Military Topographic Service of the Armed Forces of the Russian Federation, Lieutenant-General of the Stock, Doctor of Military Sciences Valery Filatov:
The system will certainly increase the level, quality and efficiency of management. First of all, this will be connected with the increased speed with which the troops receive the necessary data, their reliability and accuracy. Digital information about the terrain, which is created in the automated system "Apsheronsk-2015", is brought to almost all units of the tactical level.
However, according to him, the new digital technologies will not force traditional paper maps out of the practice of the troops for a long time.
Paper topographic maps along with digital terrain maps have not lost their relevance. They are and will necessarily be on the supply in the troops in the medium and long term. In the course of hostilities, electronic warfare equipment will suppress the work of military equipment,
weapons
and navigation tools using digital information. We know this from the experience of modern wars and armed conflicts,
said Filatov.