The reason for the failure of the Ukrainian division in the area of ​​Gorlovka and Frunze was the leakage of information from the Ukrainian General Staff, reports
RIA News
statement by the representative of the operational command of the DPR Eduard Basurin.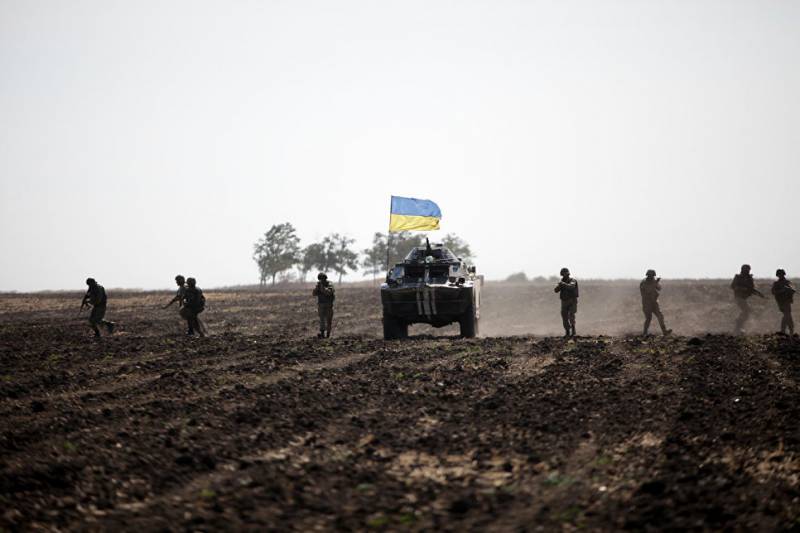 Archive photo
Recall, on Sunday, Petro Poroshenko's adviser Yuri Biryukov on his Facebook page told about the details of the unsuccessful attack of the 58 Brigade. The actions of the security forces, as a result of which three of them were killed and two were injured, he explained with the initiative of the deceased company commander, who "had seen enough of the reports about clearing two villages in the gray zone of the Svetlodar arc."
Glory wanted. And flooded. The organizer himself and died first
declared Biryukov.
However, according to Basurin, the disruption of the onset of the Armed Forces of Ukraine is explained by the leakage of information that was personally allowed by the head of the General Staff of Ukraine, Viktor Muzhenko.
After his meeting with the brigade commanders, photographs from this event were published on the website of the Ukrainian Ministry of Defense. They found work cards with plans for operations,
he explained.
Based on these data, the DPR army scouts were able to obtain more detailed information.
Became known areas of concentration of enemy troops, as well as the direction of the upcoming attacks,
said Basurin.
He also said that the countermeasures taken by the DPR had led to the fact that "the Ukrainian security forces suffered losses in personnel before the start of offensive actions." In addition, the positions under Gorlovka occupied by the units of the Ukrainian Armed Forces are "unprofitable from a tactical point of view," since they are "sweeping from all directions," the representative of the operational command clarified.