In its new armament plan for 2018-2027, the Kremlin will focus on spending on ground forces. Earlier, the Russian authorities paid more attention to modernization
fleet
writes The National Interest. Article leads
InoTV
.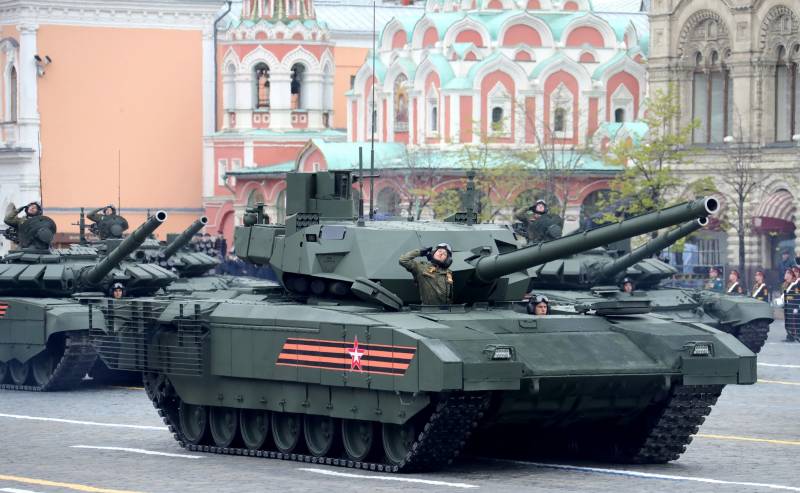 Such attention to ground weapons systems is explained by the recent "Russian experience in Ukraine" and the fact that most of the equipment is already ready for mass production, the newspaper notes.
Tanks
T-90 and T-14 Armata, infantry fighting vehicles Kurganets-25 and Boomerang are expected to enter service over the next eight years. Although the number of Armata tanks may be limited due to the high cost of production,
says the senior researcher at the American Center for Naval Analysis, Dmitry Gorenburg.
In parallel with this, Russia will continue to produce new artillery and rocket systems in order to replace the "Soviet legacy". In particular, the new prospective installation "Coalition" should replace the self-propelled howitzer "Msta"
"At the same time, despite the speed with which the modernization continues — the Russian ground forces receive new reconnaissance and surveillance systems, as well as electronic warfare, not everything goes smoothly. Russia is trying to introduce the doctrine of the setcentric war, which implies the creation of a single information and communication space for coordinated actions of all forces, but is still behind the planned schedule, "the material says.
There are problems with tactical automated ground control systems,
assures the analyst.
According to him, the Russian military "have mixed feelings about this technology and may decide that it needs to be improved before widespread use." In this case, the development of means of conducting a network-centric war, they "will have to be postponed until 2027 year.
In general, the Russian army has "enough power to contain all its neighbors in the post-Soviet space with conventional weapons, but the Kremlin still has to rely on a nuclear arsenal to stop China or NATO," the magazine notes.
In terms of impact on military capabilities, Russia is already strong enough to defend itself in a conventional war against any adversary and defeat any neighboring country, with the exception of China. Thus, the new weapons program will be aimed at keeping up with the technological improvements made by its competitors (members of NATO and China),
adds Gorenburg.
In other words, despite the uneven pace, Russia continues to catch up with its rivals. However, it "will lag behind the United States and, possibly, China in certain areas," the publication concludes.