Confirmed information that some Russian aircraft that are part of the Russian Federation Air Force, fly to Syria from Russia (and back) through the airspace of Turkey. So, they found confirmation of the message that the military transport worker of the Russian Aerospace Forces IL-76MD, rising to the air from Khmeimim airfield in Syrian Latakia, made a flight through Turkey's airspace, landing at the Moscow-based Chkalovsky airfield.
This kind of information is published on western portals that track movement.
aviation
various types in real time.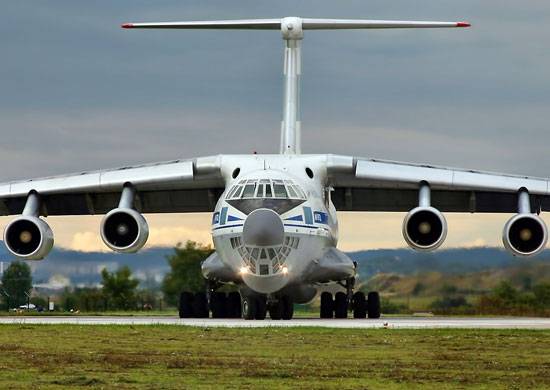 The Russian military transport aircraft left the Turkish airspace in the region of the southeastern zone above the Black Sea and then entered the airspace of the Russian Federation in the North Caucasus (Black Sea) direction.
Previously, based on the same portals, another aircraft of the Ministry of Defense of the Russian Federation (the Russian Air Force) - the Tu-154M - carried out a flight from Russia to the SAR (at an air base in Lattakia) through Turkish airspace.
This information caused a strong reaction in the camp of NATO. Separate NATO countries were particularly sensitive to the information on the provision of corridors for the passage of aircraft by the Russian Aerospace Force to NATO by Turkey. Recall that earlier in NATO, Russia called the threat number XXUMX for the North Atlantic military bloc.