The command of the Argentine Navy is a version of the tragedy that occurred in the southwestern Atlantic. We are talking about the San-Juan diesel-electric submarine that has stopped communicating with the past week. In the Argentine Navy announced a single explosion that occurred aboard a submarine during its transition from the city of Ushuaia to the naval base in Mar del Plata.
During the press conference, the official representative of the Argentine Navy Enrique Balbi said that the cause of the explosion on board the diesel-electric submarine could be "hydrogen accumulation."
RIA News
results officer statement:
Information about the explosion is taken into account. Since there were no torpedoes on board, and, accordingly, they could not explode, an assumption could be made that the explosion could have occurred due to the accumulation of hydrogen. If the reason is in hydrogen, we do not know for what reason its accumulation was formed.
Earlier in the Argentine media there were reports that on board a submarine were 44 crew member instead of 37 "necessary". There was also information about the alleged leaving of the submarine by two crew members before the transition of the submarine from the south of the country to the said military base.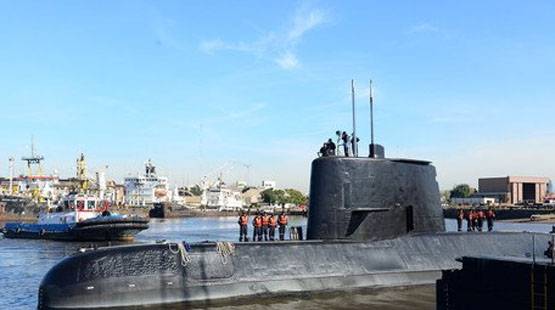 Officially, the death of the crew of the Argentine diesel-electric submarines "San Juan" is still not reported. The submarine stopped communicating on November 15.