South Korean military through loudspeakers installed on the border with the DPRK every day tell about the fate of the North Korean military, who in the middle of the month ran into the territory of Kazakhstan, reports
RIA News
.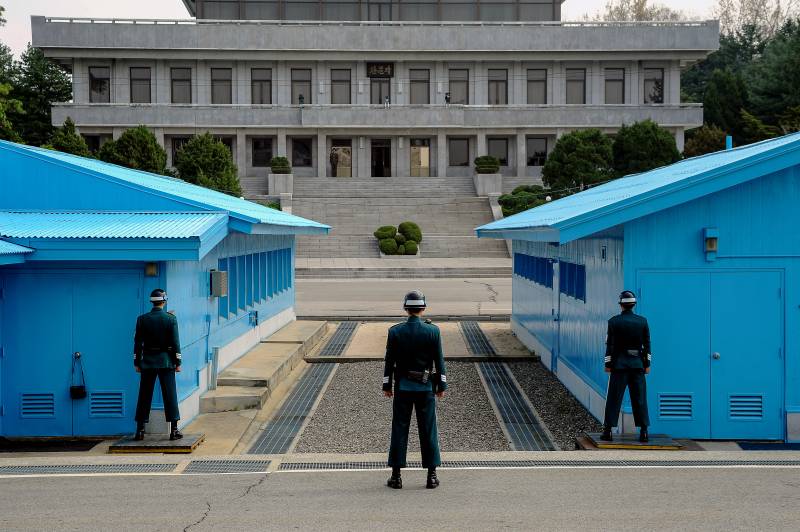 According to the Rhenhap agency, all
news
The defector is reported in great detail, down to the smallest detail. It covers the escape itself, the injuries received by the servicemen, and the provision of medical care.
The latest news was about the soldier's diet in a South Korean hospital.
As the newspaper notes, "the broadcasting of news through loudspeakers at the border is aimed at exerting maximum psychological pressure on the North Korean border guards and residents living in the region". The DPRK authorities have traditionally severely criticized such actions of neighbors.
The agency reminds that the escape of a soldier from the DPRK to the territory of South Korea took place on November 13. According to military sources, "a fleeing soldier arrived at the border complex of Panmunge in a stolen car, but as the vehicle got stuck in a hole, he ran out of the car and crossed the border on foot." Fleeing to the "enemy territory", the soldier received 5 bullets in the back.
In the South Korean hospital he underwent several operations. Now the military has come to his senses, his condition is "consistently heavy." According to preliminary calculations, the cost of treatment will total about $ 92 thousand. The decision on who will cover these costs has not yet been made.