Banks of the countries of the European Union withdrew from the United Kingdom assets worth € 350 billion since June 2016, transmits
RIA News
.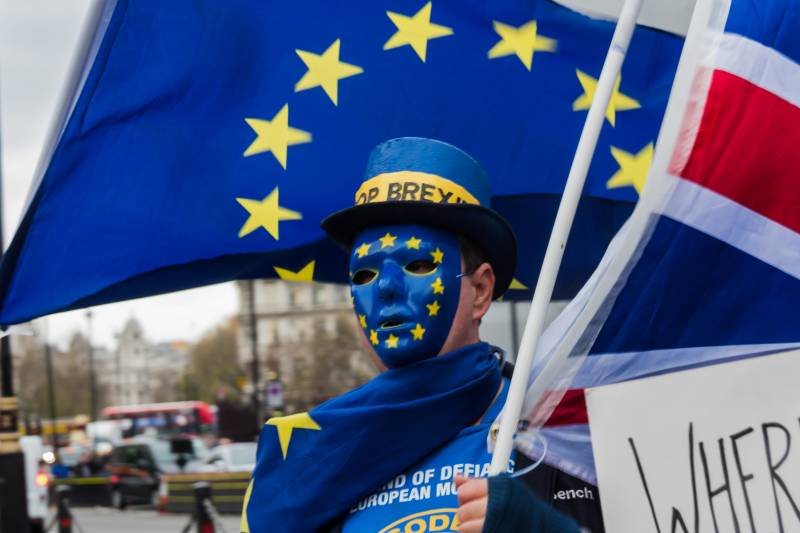 According to the Financial Times newspaper, which cites official statistics, "the assets of banks located in the UK from EU member states fell by 17% over the year - from 1,94 to 1,59 trillion euros; total financial liabilities also fell from 1,67 to 1,34 trillion euros. "
Experts associate the withdrawal of assets with concerns about possible losses due to Brexit and expect that this trend will continue until March of the 2019 year, when Britain finally leaves the EU.
In the course of the survey, "a third of European financial institutions called uncertainty due to possible changes in the legal rules governing financial contracts, data protection and execution of court decisions," the newspaper writes.
It clarifies that uncertainty may arise "in the event of the kingdom leaving the union without a new agreement."
Negotiations on the conditions for leaving the UK from the EU have been going on since the summer of 2017. Their main themes are "the rights of citizens of divorcing regions, the Irish border and the settlement of the financial obligations of the United Kingdom to the European Union."
Until the parties have achieved the desired progress. Because of this, Brussels does not want to move to the second phase: to discuss the structure of the future EU partnership with the UK, as well as a possible transitional period in relations.