George Bush Sr. set a record in American
stories
, becoming the oldest ex-president of the United States, passes
TASS
.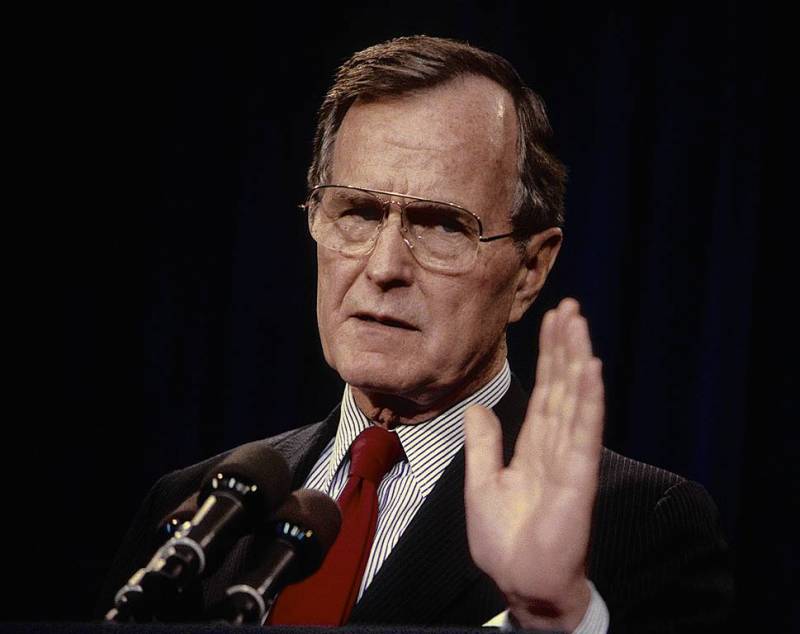 On Saturday, the 41 American leader turned 93 of the year and 166 days. Thus, "he beat a previous achievement of this kind set by US President 38-s Gerald Ford, who passed away in December 2006 of the year when he was 93 of the year and 165 days," the publication said.
And this fact first drew the attention of 15-year-old schoolboy from the state of Missouri, Gabe Fleisher, who carefully monitors the political life in the country and even maintains its own newsletter. On Twitter, he has 48 thousand subscribers.
As Gabe noted, "Bush is on the list of the oldest US ex-presidents, followed by Jimmy Carter, who was 93 of the year and 55 days on Saturday."
After working with reference books, the student determined that "Ronald Reagan (40-th President of the USA) died at the age of 93 years and 120 days, John Adams (2-th) - 90 years and 247 days, and Herbert Hoover (31-th) - 90 years and 71 of the day. "
Gabe's calculations were quickly picked up by the American media.
George Herbert Walker Bush was born June 12, 1924 in Milton (Massachusetts) in the family of a prominent figure of the US Republican Party. In 1942, on his 18th birthday, he volunteered for the sea
Aviation
. He was the youngest pilot in the US Navy, has military awards. In 1975-77, he worked as the director of the CIA. In 1981-1989 he was vice president at Reagan. And in 1989-93 he served as president of the United States.
Despite the fact that Bush Sr. suffers from Parkinson's disease and is forced to move in a wheelchair, he celebrated his 75-, 80-, 85- and 90-anniversary with parachute jumps in tandem with professional instructors.