Iraqi Shiite police posted on YouTube a video of a battle between
a tank
and "jihad mobile" - a car that terrorists charged with explosives and sent towards the military, reports
RIA News
.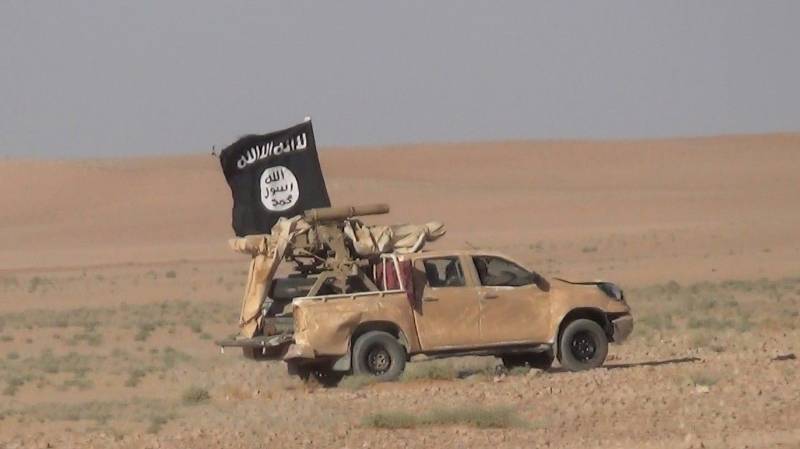 On the record made from the drone, you can see how the car is first tried to be stopped by automatic fire, after which the tank fires a shot, but misses. The car moves on.
The car drives closer and explodes. Fragments reach the tank and the BMP and almost fall into the military, who watched the fight.
"Jihad-mobil" -
weapon
suicide bombers who were used, for example, during the battle of Mosul. Their production is practically put on stream: the terrorists, preparing their "bombs on wheels", simply sheathe a jeep filled with explosives with thick sheets of steel.
For the first time, Toyota's armed pickups were used by Chadian forces against Libyan forces during the 1970 – 1980 war. It is noteworthy that due to the active use of the machines, the Chadian-Libyan conflict even got the name "War of Toyota".