The President of Ukraine Petro Poroshenko, speaking at commemorative events in Kiev, called for the adoption of a law on responsibility for non-recognition of the Holodomor and the Holocaust, and also expressed the wish that Russia repent for the Holodomor, the TV channel reports
"112 Ukraine"
.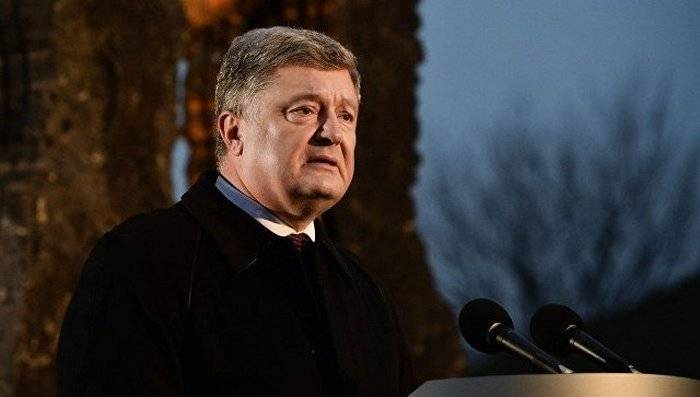 It would be better if we, rather than our children, waited for the incredible, that such changes would take place in Russia, in which its Russian elite would also recognize the famine as genocide. Or at least repent for him
- Poroshenko said at a memorial event.
In his opinion, Russia, "having registered itself as the successor of the Soviet Union," should take responsibility for its "crimes".
Unfortunately, they justify these crimes.
- Poroshenko added
Every fourth Saturday of November in Ukraine is the Day of memory of victims of famines. Poroshenko called the famine genocide of the Ukrainian people.
Earlier, Russian Foreign Ministry spokeswoman Maria Zakharova, speaking of the 30 famine in the USSR, said that in Kiev they are trying to present these events as "the genocide of the Ukrainian people," however, according to her, this has nothing to do with reality.