Six long-range bombers of the Russian Aerospace Forces Tu-22М3 attacked the targets of the terrorists of the Islamic State * group in northeastern Syria, the Russian Defense Ministry reported.
November 25 2017 six long-range Tu-22М3 bombers struck a group attack against ISIS terrorists * in northeastern Syria
- the report says.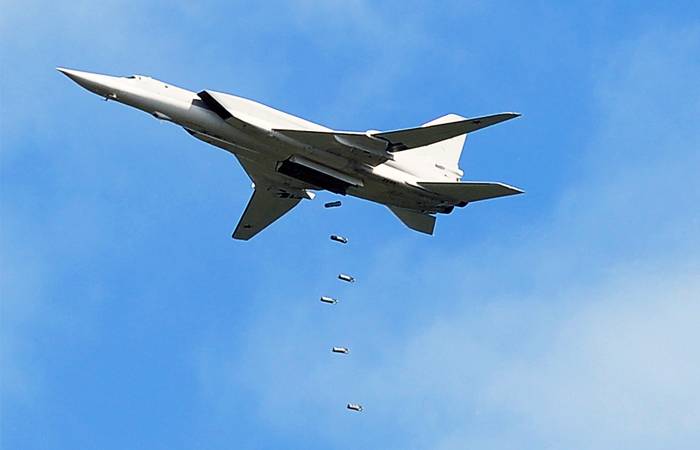 As noted, taking off from the airfield in the Russian Federation, the aircraft hit strongholds and equipment of terrorists in the area of ​​the village of El Ishara.
All designated goals were destroyed, which is confirmed by means of objective control carried out using special technical means. Fighter
aviation
Su-30SM and Su-35S fighters based on the Khmeimim airfield provided cover for long-range bombers in Syrian airspace
- reported in the military
The Islamic State * (IG, ISIS) is a terrorist group banned in Russia.