The operational command of the self-proclaimed Donetsk People's Republic regards the actions of the Ukrainian security forces in the Gorlovka area and the Donetsk filtration station as a rejection of the Minsk agreements, told the journalists the deputy commander of the operational command of the DPR, Eduard Basurin.
Basurin explained that the Ukrainian security forces were located hundreds of meters from the Donetsk filtering station, from where they often open fire in the direction of the DPR. In addition, the 54-I separate mechanized brigade of the Armed Forces of Ukraine with the support of nationalists from the 24-th separate assault battalion "Aydar" captured two villages in the area of ​​Gorlovka.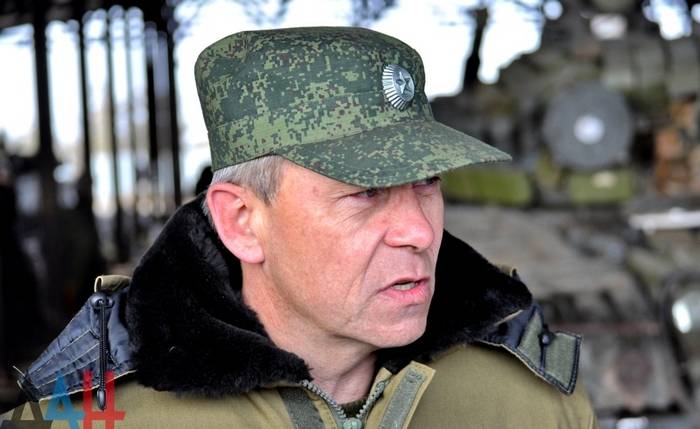 The deputy commander of the operational command in this connection appealed to international organizations with a request to fix these facts and stop the "unleashing of hostilities" from Kiev.
According to him, the statements of Kiev politicians are leading to aggravation of the situation on the contact line. As an example, he cited the words of the Secretary of the National Security and Defense Council of Ukraine, Oleksandr Turchynov, that the Ukrainian Armed Forces will improve their positions and move into the territory of the DPR and the LPR.
It is these statements of Ukrainian politicians that provoke the command of the Armed Forces of Ukraine incompetent in their questions to commit insane acts, because of which the civilian population suffers and Ukrainian servicemen die
- said Basurin.
Ukrainian security forces seized the village of Travnevoe and Gladosovo, located in the so-called "gray zone" on the line of demarcation. At the same time, they were planning a much larger offensive and were going to reach the outskirts of Gorlovka, which is under the control of the DPR