The head of the General Staff of the Armed Forces of Ukraine, Viktor Muzhenko, in an interview with one of the Ukrainian TV channels, said that the Ukrainian security forces are preparing to enter the UN peacekeeping contingent in the Donbas. According to Muzhenko, so far there is no specific information about the format of the peacekeeping mission in the Donbas, but "the preparatory work in the Ministry of Defense is already underway." What exactly is this preparation, Muzhenko did not specify.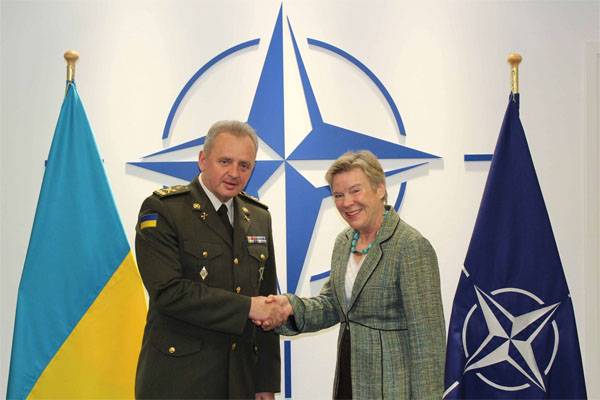 Earlier, Ukrainian Foreign Minister Pavel Klimkin said that Kiev, together with partners from the United States, France and Germany, had developed a draft resolution on the peacekeeping contingent in the Donbas. This project, as noted by Klimkin, "is coordinated with the position of US Special Representative Kurt Volcker." It is added that the draft resolution Ukraine is going to propose for consideration at one of the next meetings of the UN Security Council, of which Ukraine is currently a temporary member.
The parameters of this resolution are already largely known. Kiev promotes the idea of ​​entering peacekeepers not on the contact line of the parties, where full-scale battles are taking place (in the Svetlodar direction), and where the Ukrainian Armed Forces seized several settlements, but on the border of Donbass and Russia. For obvious reasons, this will actually lead to the legal consolidation of the Ukrainian idea that the aggressor is Russia.
Detailed material about such a date as
Day of the Russian military peacemaker
and about the possible mission of the UN peacekeepers in the Donbas read in our today's story -
link
.