From Egypt, there are reports of the most ambitious counter-terrorist operation lately. The police, special services and army units are involved in the operation at Sinai, where the terrible terrorist attack on the mosque killed 235 human lives the day before. About 130 people were injured. It is stated that at the moment the Egyptian security forces have destroyed 45 terrorists of the Vilayat Sinai group, which is one of the links of ISIL (* banned in Russia).
The Egyptian media report says that after the attack on the mosque a group of militants numbering about 30 people tried to escape. For their destruction, Apache helicopters and drones were raised into the air. As a result of air strikes, this gang was eliminated in a desert area west of the city of El Arish - the administrative center of the province of North Sinai.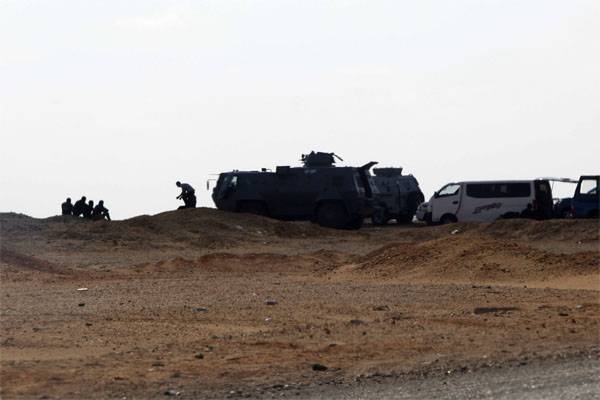 More 15 terrorists were eliminated by police special forces units in the area of ​​the Ar-Raud mosque, against which the parishioners committed an act of terrorism.
Meanwhile, in the Arabic-language media there was information that the group "Wilayat Sinai" (*) has recently significantly expanded its ranks by militants who came from Syrian Raqqa. These are several groups of terrorists who were given the so-called "green corridors" before the "liberation" of Raqqa by the American coalition.