Three newest Mi-28UB military combat helicopters entered the 4 army of the Air Force and Air Defense of the Southern Military District on Saturday as part of the fulfillment of the state defense order, said the head of the press service of the Southern Military District Vadim Astafyev.
New helicopters replenish the fleet of the army aviation regiment
aviation
in the Krasnodar Territory, as well as the connection of army aircraft deployed in the Rostov Region
- he said.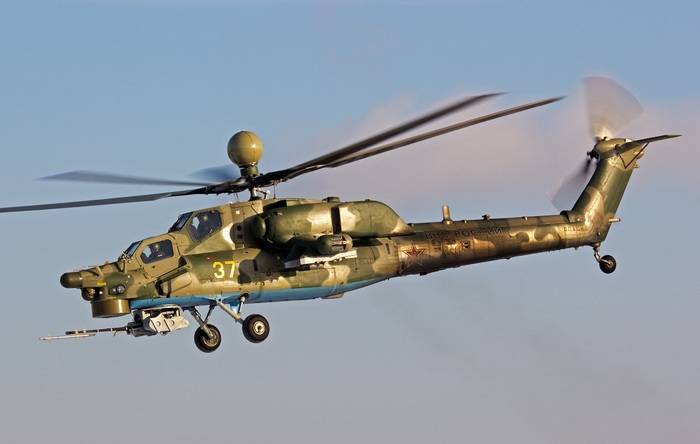 In the current year, more than 20 units of aviation equipment, including helicopters of army aviation and tactical and assault aircraft, arrived in the South Military District.
The main feature of the Mi-28UB is a dual control system that allows you to fly a helicopter from the cockpit of the pilot-commander of the crew, and from the cockpit of the pilot-operator. Due to this, it is possible to train military pilots who need the practice of a raid on "Night Hunters". In addition, in combat conditions, in the event of an emergency situation, the second member of the crew can take over the control of the vehicle.
Mi-28UB is equipped with a modernized integrated complex of on-board radio-electronic equipment. The use of this complex allows you to effectively search, detect, recognize and destroy ground and air targets. To ensure the necessary ergonomic parameters of the crew workplaces, the fuselage design of the helicopter was changed. On the Mi-28UB, the cockpit has been expanded, the area of ​​the armored glazing has been increased, and the view from the workplace of the pilot-operator has been improved,
RIA News