Ukrainian media reported a disrupted offensive of the Armed Forces of Ukraine in the area of ​​Gorlovka. The headquarters of the 54 Brigade of the Armed Forces of Ukraine developed a plan for the seizure of territories on the outskirts of Gorlovka and the exit directly to the city. However, the plans were not destined to become reality, as one of the so-called Ukrainian volunteers told about them on the web.
From the statement of the Ukrainian officer:
Frankly, the result was planned much more ambitious. They planned to seize a much larger territory, but these plans became public.
Recall that we are talking about the attack of the Armed Forces of Ukraine in the settlements of Travnevoe and Gladosoye, as a result of which they came under Ukrainian control. As soon as the Ukrainian volunteer published his message on the social network, the DPR army sent forces and means to this sector. As a result, the Ukrainian offensive choked.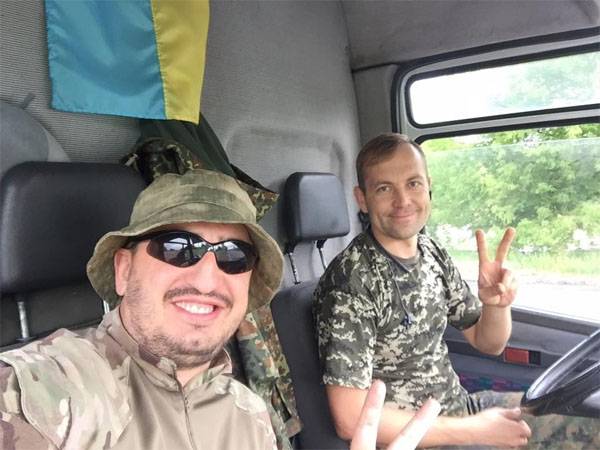 We can talk about the publication on Facebook of a man named Yury Mysyagin, who several days ago reported about the attack of militants ("Aydarovtsy") in the "gray zone". Now Masyagin publishes reports of battles in the area of ​​the Crimean settlement, where several soldiers of the Armed Forces of Ukraine and representatives of one of the National Bolsheviks were killed. Natsbatovtsy tried to gain a foothold in the "gray zone", but the DNI army was against such plans ...