Syrian journalist Riyadh Farid Hijab shares information that the so-called Syrian Democratic Forces (VTS) are currently actively exporting equipment from the oil fields of Deir ez-Zor province. It is reported that the equipment is delivered to the north of the country, to the province of Hasek, on whose territory several American military bases are located.
In fact, we are talking about outright looting, carried out obviously not without protection from the United States. The exported equipment before the seizure of territories in the SAR igilovtsami (* ISIS, prohibited in the Russian Federation) belonged to the Syrian state-owned company engaged in the extraction of hydrocarbons.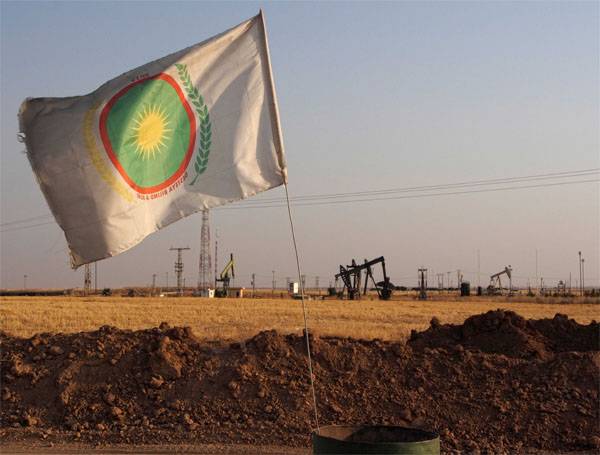 In his material, Farid notes that the export of expensive equipment in the territory under the control of Kurdish armed groups is more for military and political purposes. The reason is called provocation against the Syrian government forces, who may try to recapture oil production equipment from the VTS. In turn, the situation may lead to the fact that the Kurdish troops will proceed to combat operations against the Assad army. After all, today the Kurds are clearly not ready to go with
weapons
in the hands against the CAA, and for the United States it is just such a development of events in which the Kurds would dismiss the current president of Syria from his post.