The frigate of project 22350 Admiral Gorshkov and the large landing ship Ivan Gren will be accepted
fleet
until the end of the year. Vice Admiral Viktor Bursuk, deputy commander in chief of the Russian Navy for armament, said this on Friday.
Now "Gorshkov" is completing state tests, we are waiting for him this year, like "Ivan Gren
- he said.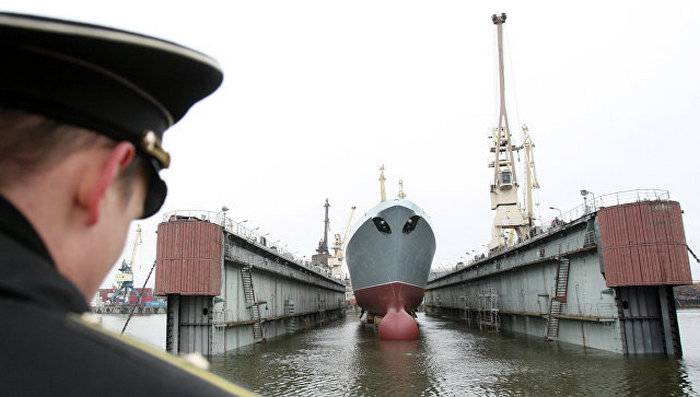 Bursuk clarified that both of these ships are now at the final stage of state tests, as is the third frigate of the 11356 project Admiral Makarov.
Makarov "also completes state tests, he has only the completion of a series of firing practice left and everything will depend on the results of these tests.
- added the deputy head.
Ships of the 22350 project have a displacement of 4,5 thousand tons and can reach speeds up to 29 nodes. They are equipped with Onyx and Caliber missiles, as well as the Polimet-Redut anti-aircraft missile system. In total, 2025, the Russian Navy should receive six such frigates. According to Defense Minister Sergei Shoigu, frigates like the Admiral Gorshkov will in the near future become the main combat ships of the Russian Navy.
"Ivan Gren" - the first large landing ship, designed by 11711. It was laid at the Yantar Baltic Shipbuilding Plant in Kaliningrad in December 2004, launched in May 2012, factory sea trials began in the 2016 year. It is expected that the Ministry of Defense of the Russian Federation will receive the ship before the end of 2017 year. The ship's armament consists of six-barreled automatic guns of 30 caliber of millimeters, two transport and combat helicopters Ka-29 are based in deck hangars, TASS reports