China and South Korea have stabilized relations and confirmed earlier agreements concerning the deployment of the THAAD missile defense system on the Korean Peninsula, reports
Kommersant
.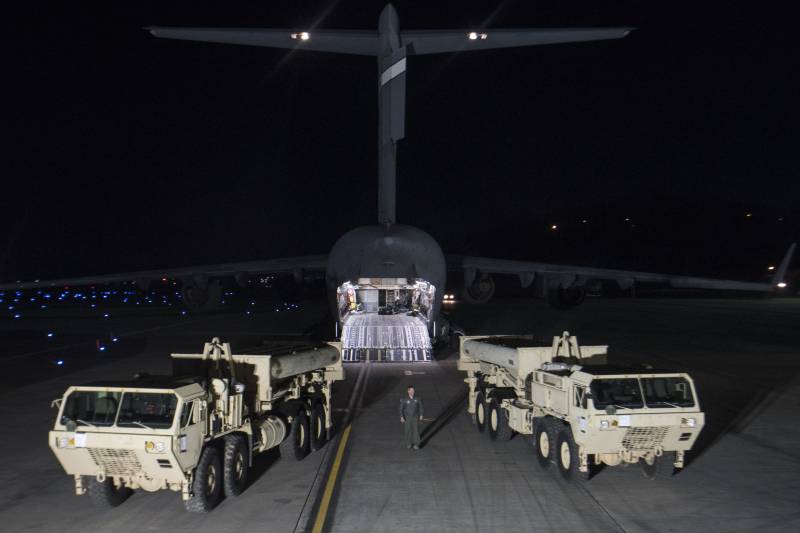 In China, there is a saying that promises must be kept, and actions must be decisive. We hope that South Korea will properly address this issue,
said Chinese Foreign Minister Wang Yi, after a conversation with his South Korean counterpart Kang Kyung-hwa in Beijing.
The Chinese minister was referring to the implementation of the agreement on the normalization of relations between the countries after October more than a year of cooling.
Relations will finally be restored during the first visit to Beijing by South Korean President Moon Zhe Ina (the preparation of the trip was the main content of the ministerial meeting).
"Seoul promised not to deploy new installations of the THAAD complex (there are six of them now) and not to integrate the country's missile defense into the American antimissile system in the region, and also ruled out the possibility of forming a trilateral alliance with the United States and Japan," the article says.
Kang Kyung-hwa also assured Chinese colleagues that the THAAD complex already deployed "would not be used against China under any circumstances."
I believe that these measures will allow us to overcome difficulties and quickly return to normal relations,
added the head of MFA RK.
According to estimates by the Korea Development Bank, the year of Beijing's unofficial sanctions against Seoul (they started in August 2016 and increased in March 2017) cost "from $ 6,4 billion (direct losses) to $ 20,3 billion (lost profits)". More than others went to Lotte, a multidisciplinary conglomerate, which provided its own golf course to host THAAD. Its sales in China for the year fell by 88%.