From Egypt, there are reports of another bloody terrorist attack. This time, terrorists attacked a mosque in one of the settlements in the province of North Sinai. The terrorist attack was carried out in the city of Ar-Rauda, ​​a few kilometers from the provincial capital - El Arish.
According to the initial data, at least 55 people died as a result of the explosion, more than 75 were injured. The death toll may be much higher - at the moment, rescue work has been suspended, as there have been reports of the possibility of a second explosion in the vicinity of the mosque. It is reported that among the victims of the terrorist attack there are Egyptian soldiers.
The dead before the arrival of ambulances are delivered to the surviving premises of the mosque.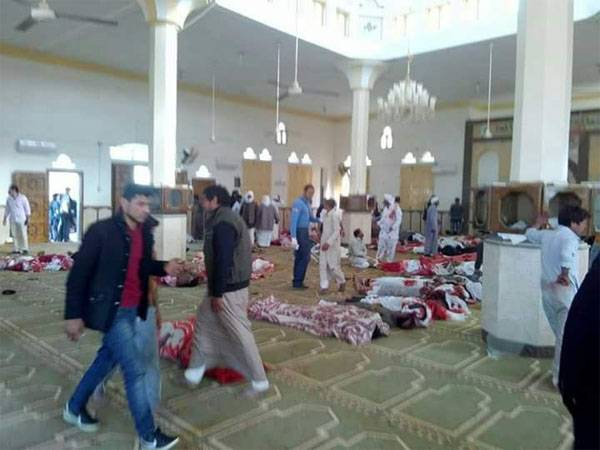 Responsibility for the terrorist act was assumed by the group associated with the so-called "Islamic State" (* banned in Russia).
According to some reports, an explosion in a mosque was carried out by a suicide bomber.
The terrorist attack on the mosque is another proof that the group of ISIS (*) has nothing to do with Islam, but is a paid collection, designed to bring chaos and death where it is beneficial to its main sponsors.
A few hours later there were reports of more than 230 victims of the terrible terrorist attack in Egypt.