Russia continues to supply non-lethal small arms to the USA
weapon
. American partners buy traumatic pistols "Wasp" for sheriffs, reports
Interfax-AVN
report of Valery Varlamov, head of Rosoboronexport security department.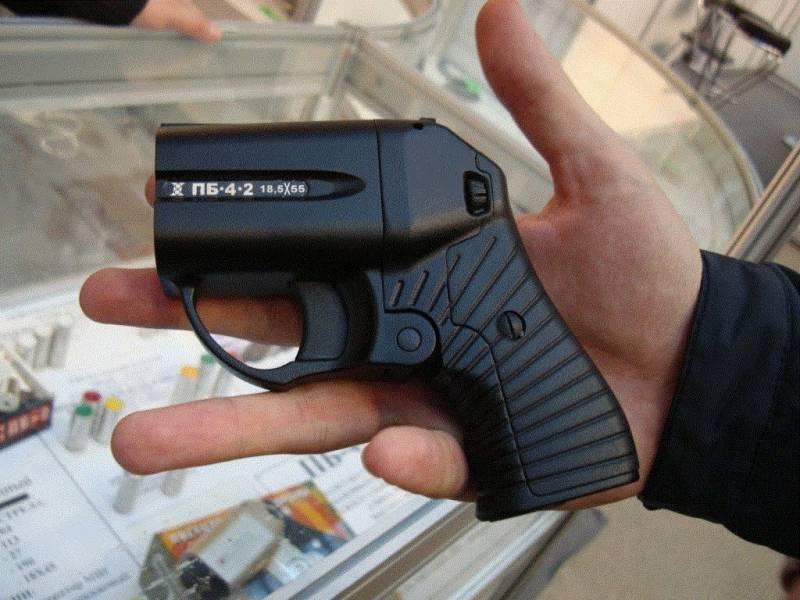 Varlamov, who led the company's delegation at the MILIPOL 2017 exhibition in Paris, explained that non-lethal weapons are not products of military purpose, therefore, manufacturers have the right to deliver them abroad.
However, in 2017, changes to the Law on Arms entered into force in Russia. In accordance with it, Rosoboronexport received the right to export civilian and service weapons. This is a new market for us, but we have full competence,
he said.
Manufacturing of barrelless pistols "Wasp" is engaged in concern "Techmash". Last year, the concern's press service reported that the first batch of 60 pistols and 10 thousands of cartridges for them were purchased for Arizona sheriffs.
The press service called the "Osu" a "humane" pistol, which primarily has a "restraining and psychological impact".
As noted by the sheriffs themselves, this weapon will allow law enforcement authorities to kill less and detain more violators. And "Osa" increases their safety due to the design features - the absence of moving reciprocating parts. The gun is not jammed, it is reliable.