The Czech Defense Ministry announced the completion of field tests and technical evaluation of five tracked armored vehicles, which began this summer, reports
TSAMTO
.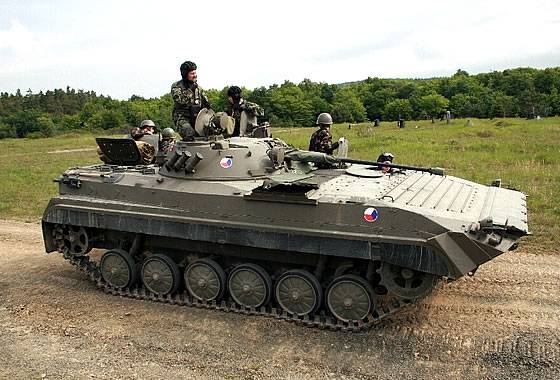 According to the military, "all the tested platforms meet the minimum requirements of the Ground Forces of the Czech Armed Forces and can be considered candidates for the replacement of obsolete BMP-1 and BVP-2".
The winner will be announced after the formation of the new government (the Cabinet has not yet been formed, although the elections were held on October 21).
It is reported that the winner will be awarded a contract worth $ 2,2 billion for the supply of 210 armored vehicles in 6 versions: infantry fighting vehicles, command and control vehicles, communication machines, engineering vehicles, BREM and ambulances. The Ministry of Defense plans to receive the first products in 2020 year.
Five tracked armored fighting vehicles of four manufacturers took part in the tests.
"BAE Systems introduced two versions of the BBM CV-90: with a manned turret and a remotely controlled weapon module (DUMV). In addition, the tests were conducted by ASCOD (Austrian-Spanish Cooperation Development) company General Dynamics European Land Systems (GDELS), BBM "Puma" of the consortium Projekt System and Management GmbH (PSM) and KF31 "Links" of the company Rheinmetal ", - stated in the material .
The publication notes that the Czech military prefer vehicles already adopted by the armed forces of Western countries. Some uncertainty persists with regard to armaments: the Defense Ministry has not yet decided whether the FBM will be equipped with a manned turret or DUMV.