In Russia, the state tests of the KA-250 / 30PM kitchen, the KhPA-500 / 30PM bakery, water tanks CVA-10 / 30PM and a warehouse management module have been completed. All this is intended for troops in the arctic regions of the Russian Federation.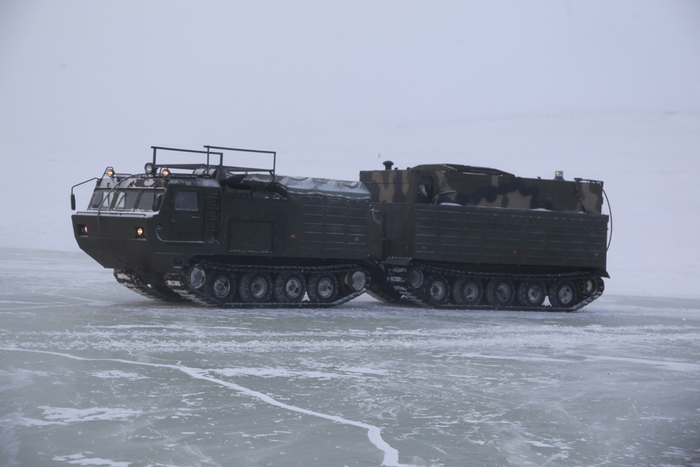 As the press service of the Ministry of Defense of Russia noted, the equipment was developed on the basis of a modernized two-link tracked floating transporter DT-30PM. It travels on low load bearing soils and withstands temperatures from plus 40 to minus 50. A new equipment has been installed in the Arctic kitchen, which also provides for the production and storage of products at low temperatures in the Arctic.
In designing these technical means, modern equipment has been applied, which allows organizing food, baking bread, transporting and storing food and drinking water at low temperatures (down to -60 degrees) on an all-terrain transport base. In addition, in fact, for the first time, process equipment is powered by electric energy.
- Colonel Igor Maslyuchenko, Acting Head of the Food Directorate of the Ministry of Defense of the Russian Federation, said at a meeting of the management team of the material and technical support system of the RF Armed Forces