The Advent, a St. Petersburg research and production enterprise, has developed a remote control system for aerosol counteraction (KUDD) for Russian troops RCBZ, which allows creating an impenetrable smoke screen on the battlefield in the shortest possible time.
In contrast to the currently used analogs spraying the mixture from a body smoke generator, KUDD uses a unique ejection module capable of shooting hundreds of smoke bombs.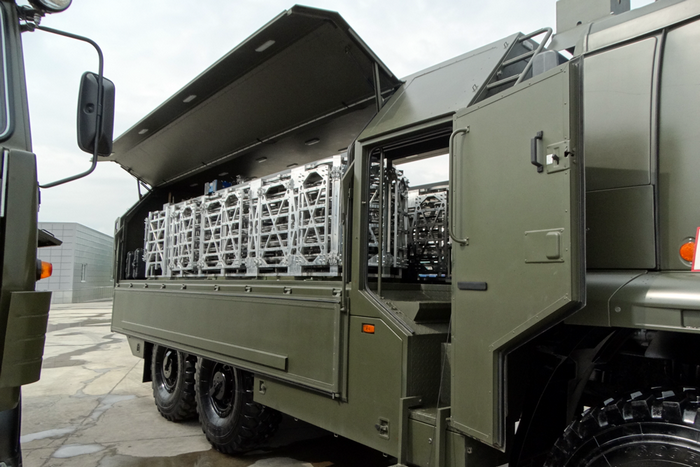 This creates an aerosol field not centrally, but at several points at once, which significantly reduces the time required to conceal a combat position or an important object, covering the most vulnerable areas. At the same time, you can use just one car to mask the terrain
Thanks to the on-board satellite navigation system and a powerful on-board computer with preloaded maps of the area, it is possible to pre-mark the areas that will automatically hide the smoke screen.
The ammunition of the body catapult is 350 drafts, its full recharge takes no more than 3,5 hours.
In a fully equipped state, the mass of the complex based on the triaxial KamAZ reaches 17,5 tons. Crew - 3 man transmits WG-Force