The press service of the Ukrainian concern Ukroboronprom reports that Spetstekheksport has concluded a contract with one of the European state companies for the supply of spare parts and other components
tanks
T-72. The contract will be implemented until 2019. However, there is no official data which European country needed components of Ukrainian production for T-72 tanks.
From the press service of Ukroboronprom:
The tender was held in accordance with the European Directive Defense Directive 2009 / 81 / EC. The conditions for participation in this tender were similar to those required from participants in public tenders in the Ukrainian Prozorro system. After Ukraine joined the GPA agreement, Spetstechnoexport became the first Ukrainian company that won the tender according to the mentioned rules.
It is noted that in the EU countries, previously included in the socialist camp, at the moment there is a need for components for Soviet-style armored vehicles. The head of Spetstekhnoexport, Pavel Barbul, notes that Ukraine has an industrial link that can meet the needs of European partners in spare parts for armored vehicles and equipment
aviation
.
Prior to the publication of the official report on the conclusion of the contract by "Spetstechnoexport", it was stated that Poland needed components.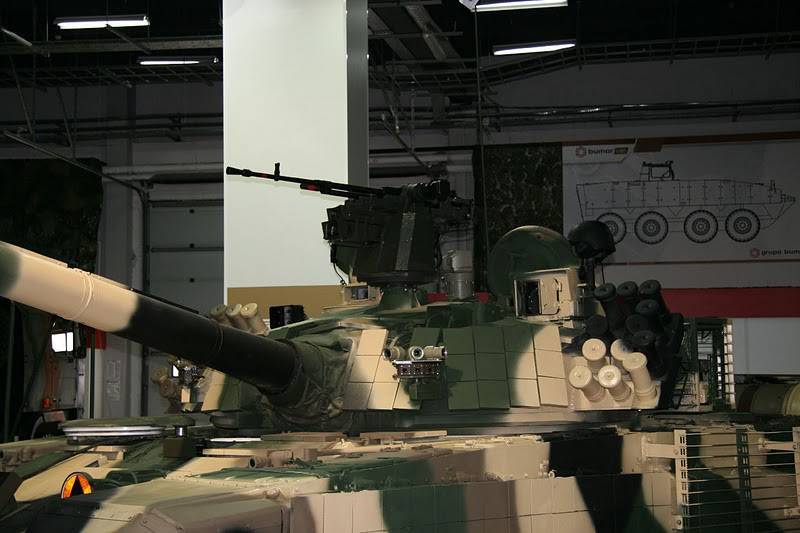 Modernized Polish tank based on T-72
The Polish Ministry of Defense reported that it intends to modernize the T-72 tanks in service, bringing them to "NATO standards."