In the Main Automobile-Tank Directorate of the Ministry of Defense of the Russian Federation (GABTU), research continues to substantiate and develop the tactical and technical requirements for samples of armored weapons and equipment (BTWT) for the period up to 2030, reports
Messenger of Mordovia
.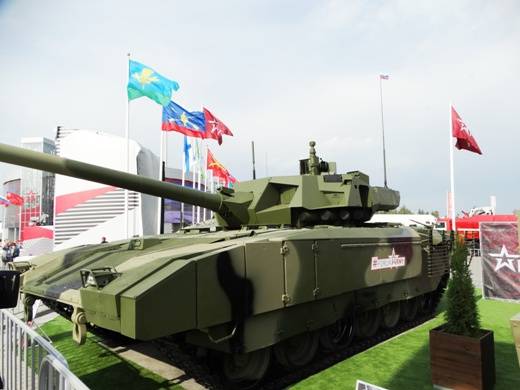 Military technology is constantly being improved, and therefore those samples that today seem to be the height of perfection will not fully meet the requirements through 10 for years.
"You can recall the legendary T-72, which was launched in a series in 1973 year. The following year, the commander's version went to the troops. In 1975, an export version was created. Four years later, a significantly modified T-72A with a laser sight with a rangefinder was put into service. For export deliveries, T-72М and T-72М1 are created, "the article says.
In 1985, the T-72AB appeared with dynamic protection and the deeply modified T-72B with the Cotankt DZ, the Svir guided weapons complex and the 840 HP engine.
After the "zero" the Russian army received the T-72BA, later the Slingshot T-72B2 was created and successfully tested, then several versions of the T-72B3 T-XNUMX.
"We can assume that now the same intensive work is being done to determine the appearance of cars based on the Armata, Kurganets-25 and Boomerang platforms, and other promising machines, including robotized ones," the newspaper writes.
In addition, the conceptual image of the main product samples is also being developed for the period after 2030.