Requirements for the developed long-range intercept MiG are dictated by the applicable
weapons
, both existing and prospective, transfers
Interfax
a message from the general designer of the United Aircraft Corporation (UAC) Sergey Korotkov.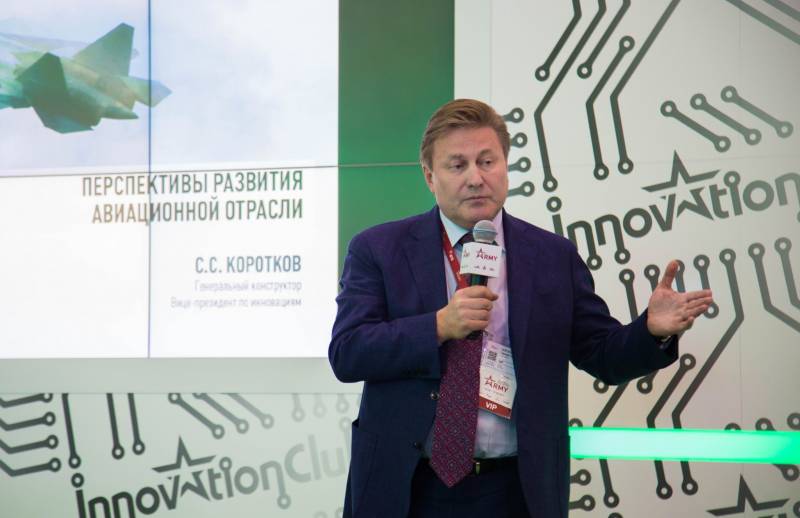 This is a completely new working environment. Have to deal with hypersonic carriers and their weapons - also hypersonic. This is a completely different altitude range compared to the previous period. There is a reserve for solving these tasks, as well as an understanding that today's interceptor, the MiG-31, like all airplanes, has a limited resource,
Korotkov said in an interview with the newspaper Izvestia.
He also said that the passing test of the 4 ++ fighter of the MiG-35 is intended to replace the MiG-29 in the market.
The main idea of ​​the MiG-35 is the creation of an aircraft for a large market of outgoing MiG-29-type machines capable of occupying the released volumes. Otherwise they will be taken by others
stressed the designer.
In addition, he pointed out the inevitability of the trend leading to the disappearance of the boundaries between the classes of combat aircraft and the formation of a situation "when the conventional multi-role fighter will do all the combat work."
This narrowing is inevitable. Everybody comes to unification and universalization, keeping several groups of different types of aircraft becomes very expensive. Today it is such a natural process - the integration of tasks and their unification,
noted Korotkov.
According to him, this is a very difficult job.
If you take, for example, work on the land and on the sea - this is a serious difference. Different types of surface, different visibility of targets above this surface, different types of interference. If we add here the issues of integration of various types of weapons, the scale of the work increases dramatically,
said the general designer.
Answering the question whether a modern fighter should have opportunities for close combat, Korotkov noted that this is a matter of doctrine.
Someone accepts the BVR combat doctrine (beyond visual range - out of sight) and sharpens their platforms and systems for it, some don't. Under the doctrine, platforms and weapons are already being created. In principle, of course, it would be better not to engage in air combat, but if the situation has brought the enemy closer at close range, then it is better to have appropriate opportunities than not to have them. Therefore, the requirements of high maneuvering characteristics are relevant today,
he said.
Speaking about the development of UAVs, the general designer noted that the pilot's profession in the coming decades will not become dying.
The pilot will remain anyway, the presence of a person is still necessary for making a decision. Fully rely on artificial intelligence in the coming decades is unlikely to succeed. You can talk about expanding the range of decision making. In some cases, it can be taken on the ground. But the man remains - and the pilot remains,
stressed Korotkov.