В
aviation
parts of the Western Military District (ZVO) in Karelia, the Leningrad and Kursk Regions, as part of the state defense order, six new Su-35S fighters and three Su-30SM fighters were supplied with equipment, Colonel Igor Muginov, head of the ZVO press service, told reporters on Friday.
According to him, after the acceptance of the equipment at the manufacturing plants, representatives of the aviation units of the okrug overtook the aircraft to the permanent bases and have already begun their practical development.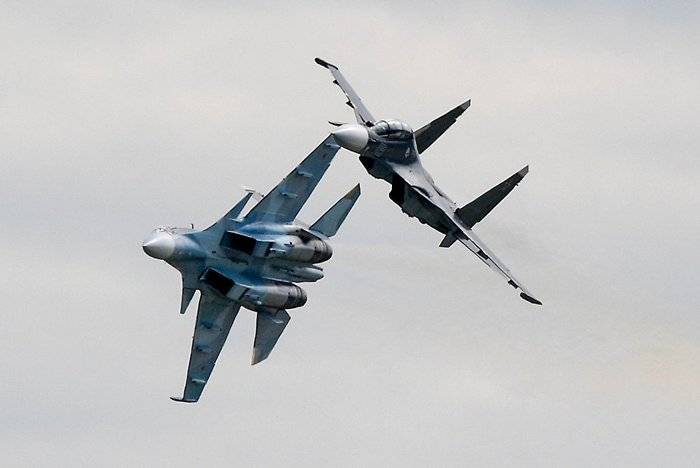 As part of the state defense order, the air defense units located in the Republic of Karelia, the Leningrad and Kursk oblasts received six Su-35С multi-purpose fighters and three Su-30СМ fighters. The maneuverability and flight qualities of fighters allow pilots to perform all the most complex single and group aerobatics, including such as the Cobra and Corkscrew
- said Muginov.
Su-30CM and Su-35С fighters were developed by Sukhoi. The Su-30CM is serially manufactured at the Irkutsk Aviation Plant, and the Su-35С is manufactured at the Komsomolsk-on-Amur Aviation Plant.
It is noted that the Su-35С is very close to the characteristics of the fifth generation fighter. The aircraft has an advanced information management system, as well as an engine with a plasma ignition system. It is able to develop supersonic speed without the use of afterburner