The situation in Syria is unfolding in such a way that a direct conflict between Turkey and the United States is very likely. Recall that earlier in the publication of the Washington Post appeared material in which it was told about the US readiness to leave its contingent in the SAR after the defeat of ISIS (* prohibited in the Russian Federation). The main goal of the United States is reportedly to support the Kurdish forces against Bashar al-Assad.
The Kurds themselves are not eager to fight against the Syrian government forces, and even in territories with a predominantly Arab (non-Kurdish) population.
Official Ankara actively opposes the active support of the Kurdish armed forces. According to the Turkish authorities, any strengthening of the Kurdish military component in Syria is primarily threatened by Turkish security.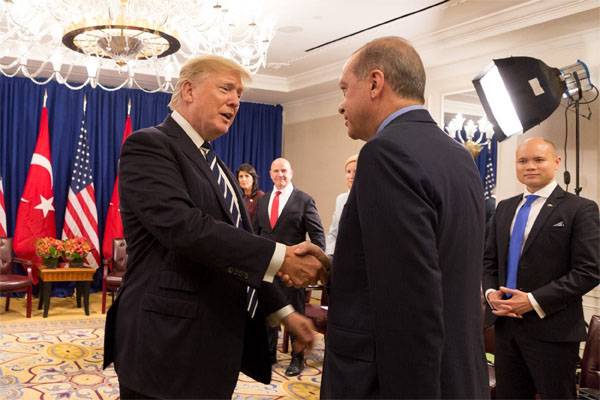 Syrian journalist Riyadh Farid Hijab wonders about whether Washington is ready to bring the situation to a direct confrontation with Ankara. According to Farid, this development is unlikely, and therefore the US will try to make an effort to make the Kurds act exclusively in the southern direction, "biting" the government forces. That's just how it shows
история
American invasions, the United States rarely manages to maintain full control over those armed groups, the support of which Washington sees as a tool for solving their own problems.