The Ulyanovsk Mechanical Engineering Design Bureau has created a new-generation helicopter navigation system within the framework of import substitution, according to
News
.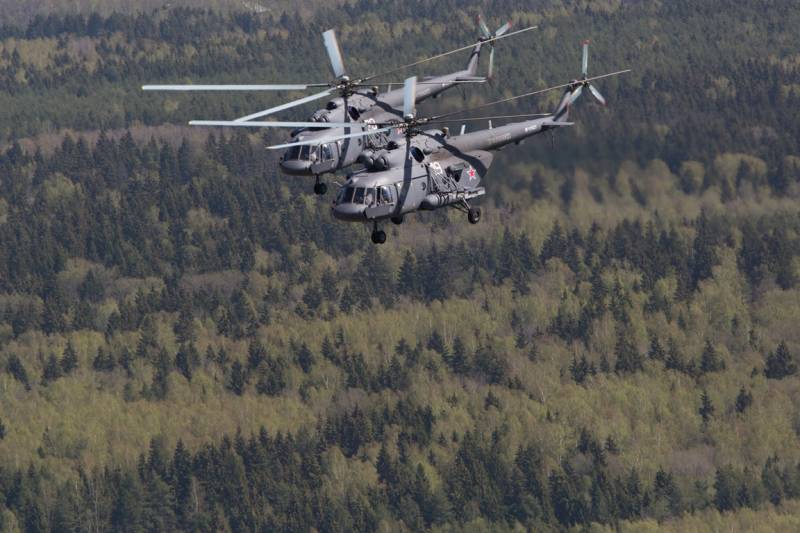 It is reported that the domestic navigator turned out to be cheaper and more efficient than the European counterpart, which was previously installed on Mi-8 family helicopters, in particular, on the Terminator Mi-8 AMTSH.
"The BFNI-1 navigation information generation unit has been successfully tested and is ready for mass production. The domestic instrument will significantly improve the crew's awareness of flight conditions. BFNI-1 determines the current coordinates of the helicopter with the help of the built-in receiver of signals from the GPS / GLONASS / GALILEO satellite systems, "the newspaper writes with reference to the developers.
Pilots can see on a single screen all the necessary aeronautical information, including a topographic map and information about the uneven terrain. The equipment produces a video with a higher resolution than an imported map generator. For the development of the helicopter unit, Ulyanovsk KBP was awarded the national priority in the field of import substitution "Priority".
According to Pavel Ivanov, editor-in-chief of Aviapanorama magazine, the new device will significantly increase flight safety, especially at low altitudes.
Significantly increases the combat effectiveness of army helicopters
aviation
equipped with a unit for generating and reproducing navigation information. The device, for example, allows you to fly on autopilot with enveloping the terrain,
said the expert.
According to him, the device was created according to the principle of "open architecture" of avionics, with great potential for further improvement. On the basis of BFNI-1, a family of unified instruments will be created for other helicopters, including the Mi-24 and Mi-35.