Bundestag deputy from the right party "Alternative for Germany" (ADG) Markus Fronmeier said that because of the anti-Russian sanctions Germany lost 42 thousand jobs, reports
RIA News
.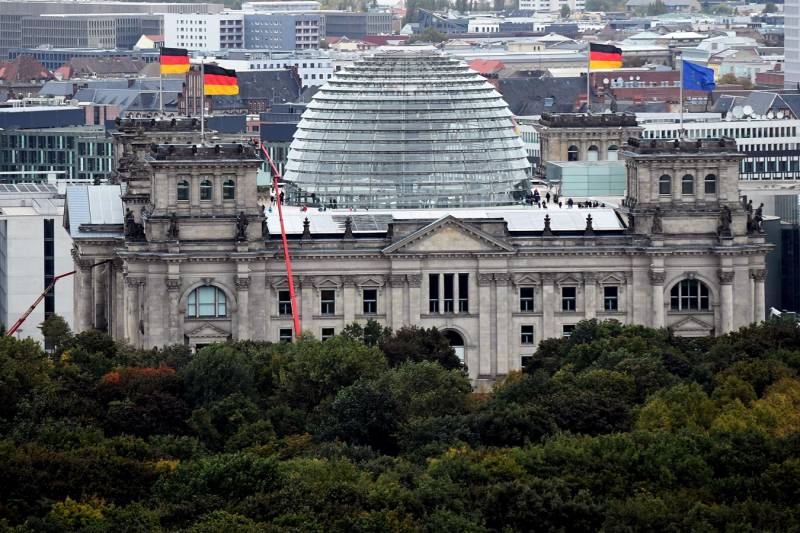 According to German enterprises, Germany lost more than 42 thousands of jobs due to the sanctions. And some companies went bankrupt. It is obvious that the sanctions damage the German economy and impede the improvement of the well-being of our citizens. After all, the sale of high-quality products in foreign markets has always been the basis of the German economy,
Fronmeier said in an interview with the Izvestia newspaper.
According to him, the AdG party intends to initiate the lifting of anti-Russian sanctions. Referring to the Crimean issue, the politician stressed that he considers it a Russian territory.
According to most Western lawyers, the annexation of Crimea to Russia is contrary to international law. I consider this question controversial. After all, for example, the West did not consider the secession of Kosovo a violation of the territorial sovereignty of Serbia. However, against the background of the reasoning of lawyers there is a political reality. Crimea is a part of Russia, it will not change. And it is obvious that the inhabitants of the Crimea more to Russia than to Ukraine. And with any settlement of relations with Russia, one should come to terms with the fact that Crimea is a Russian territory. We will advocate such a settlement,
said the deputy.
Recall that in Germany 24 September elections were held in the Bundestag. The right-wing party "Alternative for Germany" first entered the German parliament with 12,6% and immediately became a third political force there.