British Prime Minister Theresa May at the summit of the Eastern Partnership will announce the importance of confronting the "threats" from Moscow and the allocation of 100 million pounds to fight "disinformation", reports
RIA News
a message received by the editorial office from the office of the head of government.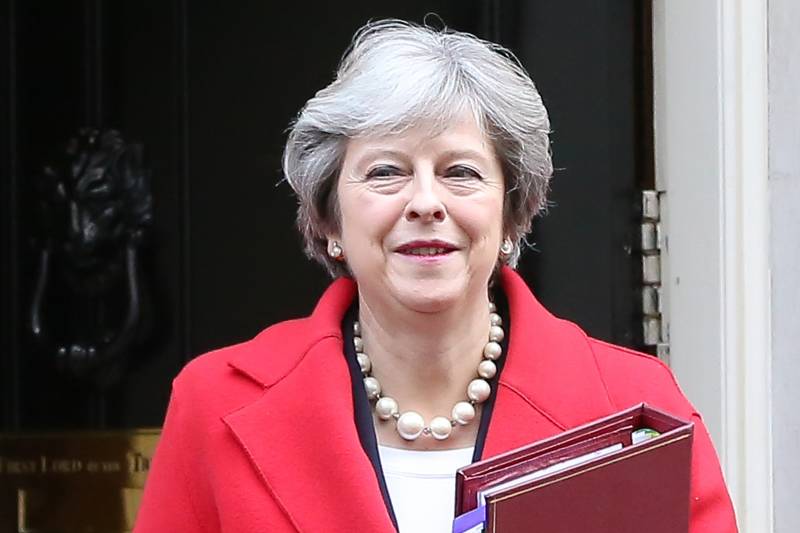 British Prime Minister Theresa May at the Eastern Partnership Summit will announce the importance of confronting "threats" from Russia and giving 100 millions of pounds to the fight against "disinformation",
the report said.
From agriculture in Ukraine to the technology sector in Belarus - in Eastern European countries there is a huge potential that we must feed and develop. But we must also be vigilant against the actions of hostile countries like Russia, which is threatening this potential and trying to undermine our collective strength,
noted in the text of the speech, which May will speak at the summit.
She also emphasizes that, despite the exit from the EU, the UK will remain true to the interests of European security.
"Taking the leadership role at the summit, the prime minister will touch on important economic and social successes in the region and join the common desire to work together to fight corruption and boost economic growth," the release said.
The Prime Minister will end his speech by confirming that the UK will continue to support the region. We in this fiscal year allocate 50 million pounds to support reform and security in the region through projects such as tax reform in Moldova and demining in Ukraine. We will also spend 100 million pounds over five years fighting disinformation in Eastern European countries,
underlined in the message.
Recall, the Eastern Partnership is a political initiative of the EU, which is aimed at rapprochement with six eastern countries - Armenia, Azerbaijan, Belarus, Georgia, Moldova and Ukraine. It provides for a significant increase in the level of political interaction, wide integration of the republics into the EU economy and an increase in the volume of financial assistance provided to them. At the same time, participation in the program does not imply the prospect of EU membership. The Fifth Partnership Summit will be held in Brussels on November 24.