In the parliament of the Slovak Republic, opposition forces launched an initiative to recognize the Crimea and Sevastopol as part of the Russian Federation. Newspaper
"News"
referring to the head of the Slovak Republic's People's Party — our Slovakia's press service, Milan Ugrik writes that opposition politicians in Bratislava need to be respected by the will of the Crimeans.
A statement is made by Slovak MP Peter Marchek, who notes that the reunification of the Crimea and Sevastopol with Russia took place in full accordance with international legal norms. The same Marchek initiated the consideration of the initiative of recognizing Crimea as a Russian territory - if all the conditions are met, the initiative can be considered at the first session of 2018. According to him, the National Council of Slovakia (the country's parliament) should recognize Crimea as Russian, since the results of the Crimean referendum speak for themselves.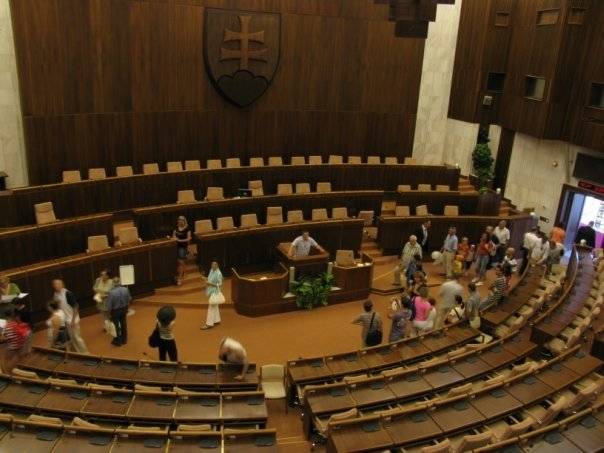 Opposition parliamentarians have noted Russia's role in stabilizing the situation in Crimea, which was slipping into full-scale conflict because of the willingness of the radicals to begin to impose their "orders" on the peninsula. Milan Ugrik said that the destabilization of Ukraine was thrown by the representatives of Washington.
The "People's Party - our Slovakia" has 14 seats in the country's parliament. To consider the initiative you need to collect the signatures of 15 parliamentarians. Total in the National Council of Slovakia - 150 seats. Local experts believe that even if the initiative is considered at one of the sessions, it will not find universal support, since most parliamentarians are in favor of Euro-Atlantic interests.