Ukrainian media publish materials about the contacts of the former head of the country's security service, Valentina Nalyvaichenko, with American structures. In the material
Times.com.ua
It is said that Nalyvaichenko, through American contacts, allegedly intends to proceed to the formation of an alternative government. It is reported that a US diplomat contacted the representative of Nalyvaichenko in October, representing a delegation of the US State Department.
The SBU, as stated, believes that this contact allegedly indicates the intentions of forming an alternative cabinet with the support of the United States. This cabinet should be official later. Recall that earlier in the Ukrainian media passed information about the presence of a US passport at the Nalyvaychenko.
A document was published in which, on behalf of the head of the Security Service of Ukraine, Vasily Gritsak, it is proposed "to strengthen control over suspicious employees of the American diplomatic mission". The document contains a "secret".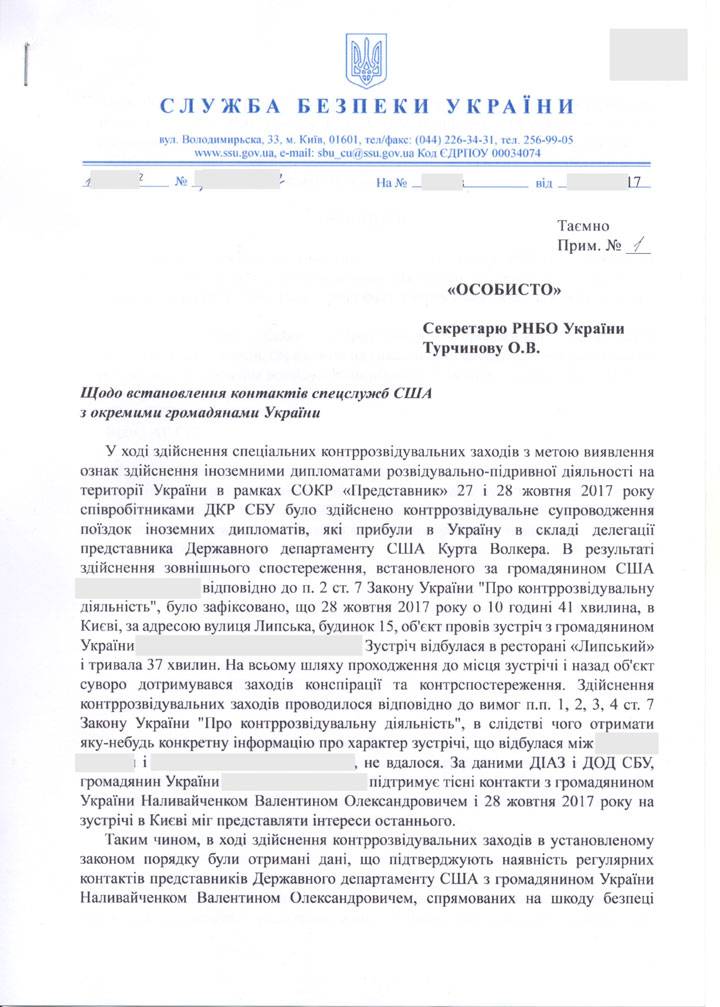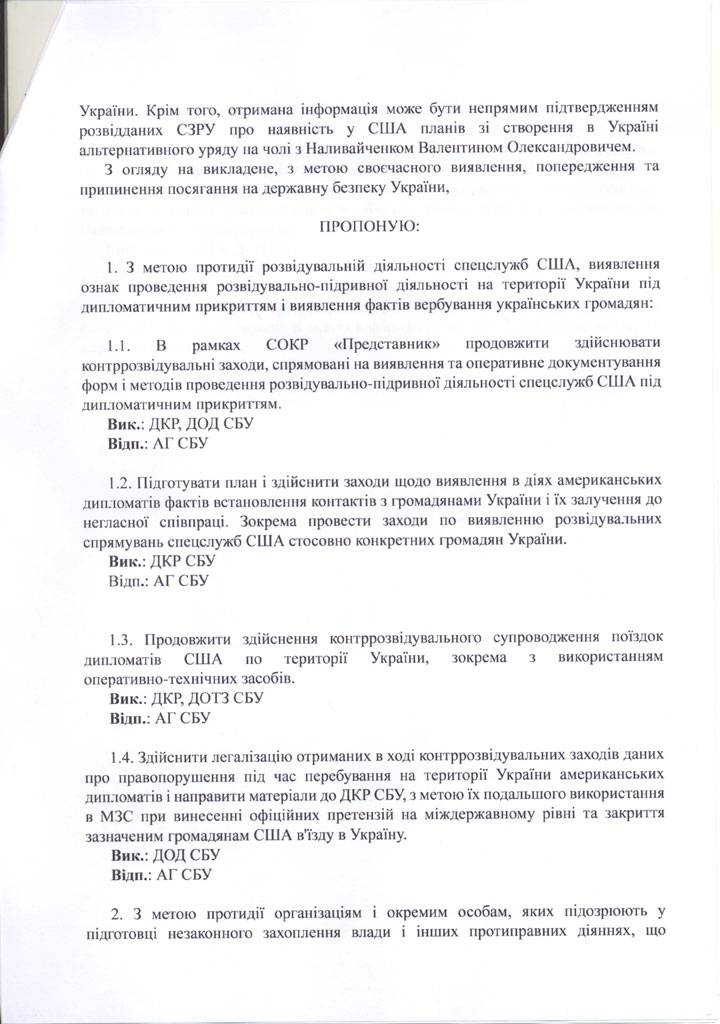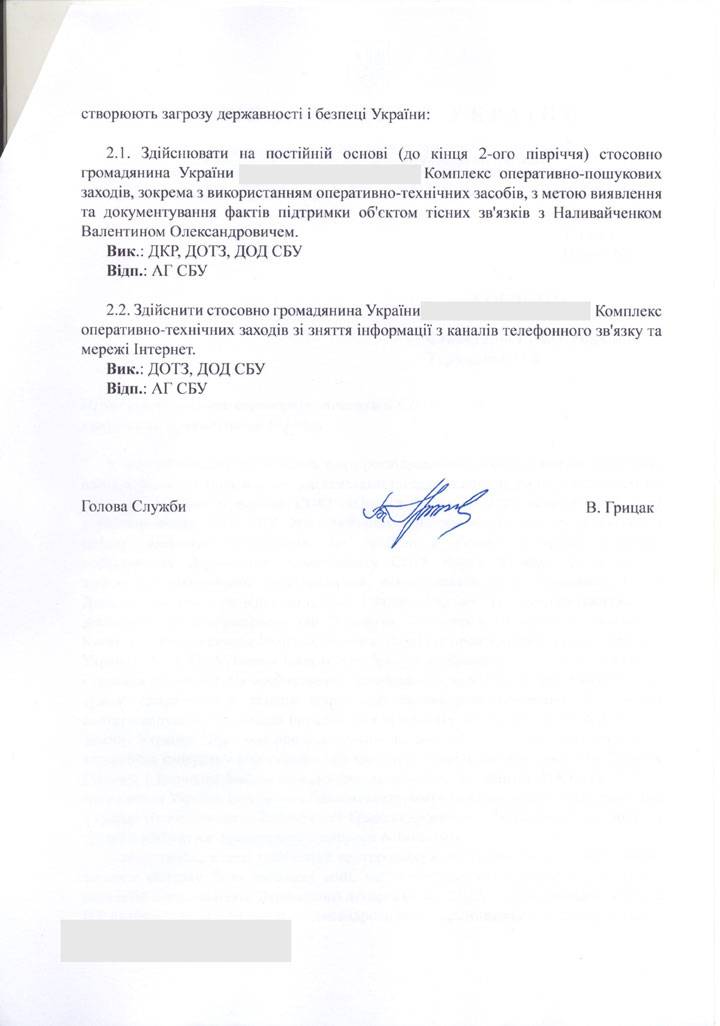 Provided that the representatives of the current leadership of Ukraine themselves came to power with the frank support of the United States, it would be strange to assume that the United States refused to continue its attempts to conduct a big political game in Ukraine. And how will those who are kept on a short leash by the American special services in Kiev "control" American diplomats?
Recall that at the moment the ex-head of the SBU Nalyvaychenko is heading his own political platform, Justice.