NATO will open its permanent office in Moldova in December. This was announced on Thursday by the Secretary General of the Alliance Jens Stoltenberg at a meeting with Moldovan Prime Minister Pavel Filip.
I am pleased to announce that at the beginning of next month, NATO Deputy Secretary General Rose Gottemoeller will open a permanent alliance office in Chisinau
- said Stoltenberg.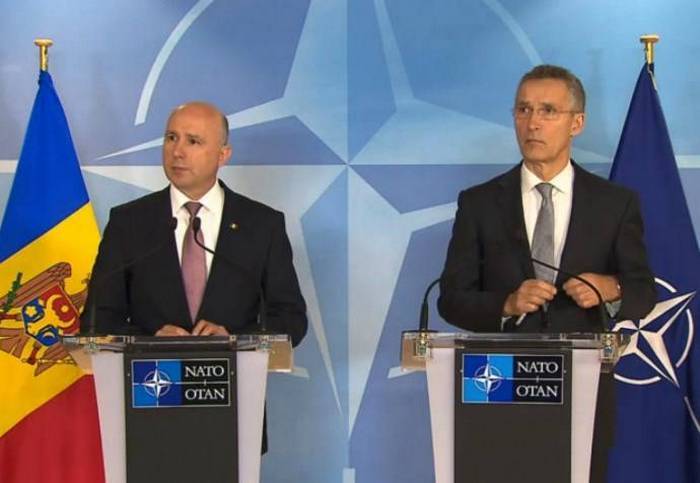 This office will become similar to those already operating in Moscow, Tbilisi or Kiev. Civilian specialists will work there.
- he stressed.
According to Stoltenberg, NATO will continue to support the reform process in Moldova, as well as strengthening the country's defense sector, developing the country's cyber defense capabilities, and assist in the destruction of decommissioned ammunition, anti-personnel mines and pesticides.
The Secretary General added that NATO "fully supports the sovereignty, territorial integrity and independence of Moldova, respects its military neutrality." He recalled that NATO has partners that work closely with the alliance, but are not members, including Sweden, Finland, Switzerland and Austria.
Moldova is focused on active cooperation with NATO, since it believes that it is from NATO that it can learn to better defend itself. The neutrality of Moldova should not mean its isolation
- said Moldavian Prime Minister Pavel Filip