As a result of the collusion of the leadership of the self-proclaimed Luhansk People's Republic (LNR) with Ukraine, the republic could return under the control of Kiev in two weeks. About this during a meeting with employees of the Ministry of Internal Affairs of the LPR, said the former head of department, Igor Cornet.
According to the major general, the LC was close to a catastrophe.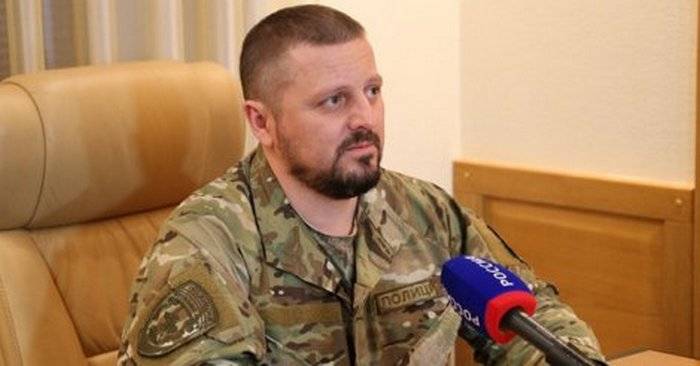 But we did not miss this situation! For a small it was not possible to return to nenku [Ukraine]. In reality, just a little - literally two weeks.
- said Cornet. He noted that if the Ukrainian agents succeeded in removing him from the leadership of the Ministry of Internal Affairs, the very next morning, the 3-th special forces regiment of the Main Intelligence Directorate of the Ministry of Defense of Ukraine was ready to enter the republic.
But we did it
- stressed the head of the Ministry of Interior.
Earlier in the day, reports appeared about Igor Plotnitsky's departure to Russia. According to published information, the head of the LC is in a motorcade, which left the territory of Lugansk. The head of his administration, Irina Teytsman, the head of the State Television and Radio Company of the LNR, Anastasia Shurkayeva, and a number of others left the republic with him.
As previously reported, Cornet was dismissed on November 20. The next day, Lugansk was occupied by armed men, and in the evening, military equipment was also noticed in the city. Later, information appeared about the joint operation of the Ministry of State Security and the Ministry of Internal Affairs of the DPR and the NM of the LPR to detain Ukrainian saboteurs on the territory of Lugansk. The Kremlin has not yet commented on this situation.