The Argentine Navy said that in the area of ​​the loss of the Argentine submarine "San Juan" recorded "sonar anomaly", we are talking about a short non-nuclear explosion. The signal was recorded last week - when the connection with the submarine was broken.
We were informed of an anomalous, isolated, short, powerful, non-nuclear phenomenon that corresponds to an explosion.
- declared the representative of the Navy Enrique Balbi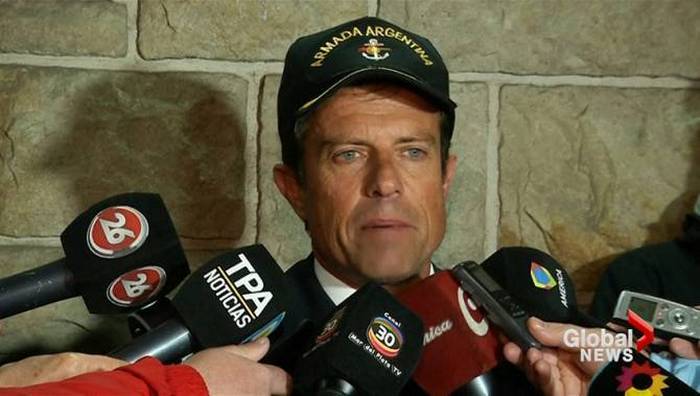 At the same time, the object discovered by the US Navy is not the missing submarine of the Argentine Navy San Juan. About it reports Sky News with reference to the US Embassy
The find was reported by the crew of the P-8A Poseidon patrol aircraft, the experts ruled out the possibility that the detected object was a missing submarine. The submarine is searched for dozens of aircraft and ships, and military personnel from the USA, Great Britain, Chile and Brazil are taking part in the search.
Meanwhile, the Russian Ministry of Defense, on behalf of Vladimir Putin, is sending a mobile group of Russian military sailors equipped with the Panther Plus bathyscaphe to the search area. They can arrive in the search area within XNUMX hours. This was stated by the former commander of the Black Sea
fleet
Admiral Vladimir Komoedov.
The submarine went missing on November 15, the crew member 44 is on board. The channel specifies that the oxygen supply on the submarine is designed for seven days, respectively, if the boat does not float to the surface, it comes to an end.
Previously, there were reports of a possible detection of the boat, but all the signals that indicated the intended location of the boat turned out to be false.