Tekhnodinamika holding, part of Rostec, conducts factory tests of the Sturm parachute for ultra-low heights. It is planned that the tests will be completed in the first half of 2018.
According to Igor Nasenkov, the CEO of Tekhnodinamika holding, the new parachute allows you to parachute personnel from 80 meters.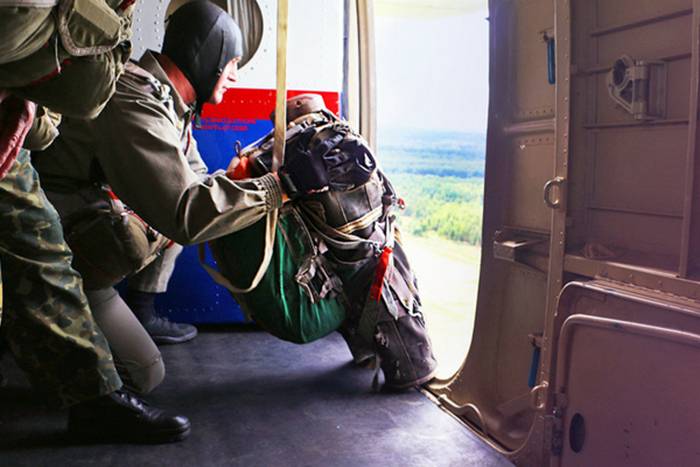 And as soon as he landed, he disengaged himself from the dome for a second and went to perform combat missions.
- added the head of the holding.
Parachute "Storm" is developing a research institute of parachute building, part of the holding "Technodinamika". According to the institute's director general, Dmitri Tretyakov, the development has been initiated as an initiative.
We think that it will be in demand for the landing of an assault force on objects after working off with weapons. The enemy at this moment is demoralized, and it is necessary to reset the landing as quickly as possible, until he recovered.
- he said.
Scientific Research Institute of Parachute Building, JSC is the only leading developer in Russia of all types of parachute systems and one of the few enterprises in the world that independently implements the full cycle of creating parachute systems.
As previously reported, by the end of the year, the Airborne Forces will receive more than 10 thousand sets of D-10 parachute systems developed by scientific research institutes. New parachutes come to replace the old ones.