The military engineers of the 58 Army of the Southern District completed a complete clearance of unexploded ordnance from the Dzartzi mountain range at the Russian military base in South Ossetia, reports
press office
YuVO.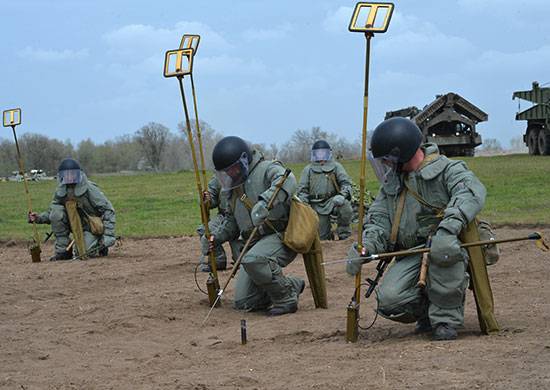 "The work was carried out under the direction of the chief of the engineering service of the military base and was carried out exclusively by trained engineering and sapper units using special equipment and equipment," the release said.
It is reported that "during the month, more than 3 thousand hectares were cleared at the range and military shooting ranges of the military base."
According to the press service, "more engineering engineers and engineers were involved in engineering reconnaissance and continuous clearing of landfills, and about 100 units of special and military equipment were involved".
Detected explosive objects were destroyed on the spot by the method of detonation by an overhead charge. In total, more than 4-x thousand GPs were destroyed.