Uralvagonzavod conducts theoretical and experimental research on the creation of a combat robotic vehicle on the Armat platform, said in an interview
Interfax
Deputy General Director of the Corporation Vyacheslav Halitov.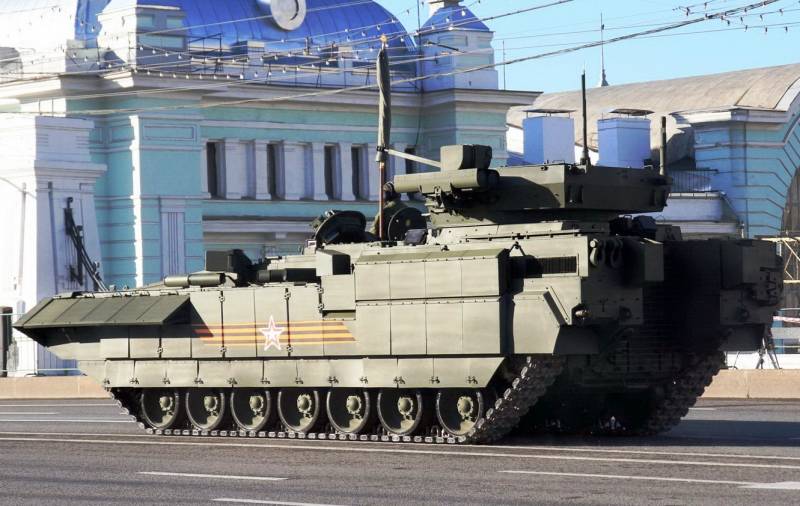 The question of robotization "Almaty" is currently being worked out. While we can only talk about the conduct of theoretical and experimental work aimed at justifying the technical appearance, economic feasibility and feasibility of developing robotic "Armata",
said Halitov.
According to him, "scientific and technical progress in the world in all areas of industry, the development of military and dual-use technologies in recent decades have provided an intensive improvement of the technology being created and an increase in the degree of its automation."
Today, technology has progressed so much, and developments in the field of robotics are moving forward with such a pace that you should seriously think about robots as a new kind
weapons
,
noted Halitov.
The Armata platform was developed by Uralvagonzavod Corporation as a base for the main combat
tank
, heavy infantry fighting vehicle and armored recovery vehicle. Currently, armored vehicles on the Armata platform are being tested.