Afghanistan is not going to completely abandon the Russian Mi-17 helicopters, the American technology will not replace them, but will strengthen the existing capabilities of the country's Air Force. This was announced to journalists on Thursday by the national security adviser to the President of Afghanistan, Mohammad Atmar.
Earlier and. Afghan Defense Minister Tariq Shah Bahrami told reporters that Afghanistan no longer needs Russian helicopters, because it receives helicopters from NATO member countries, Russian-made vehicles are serviced through other countries during the transition period.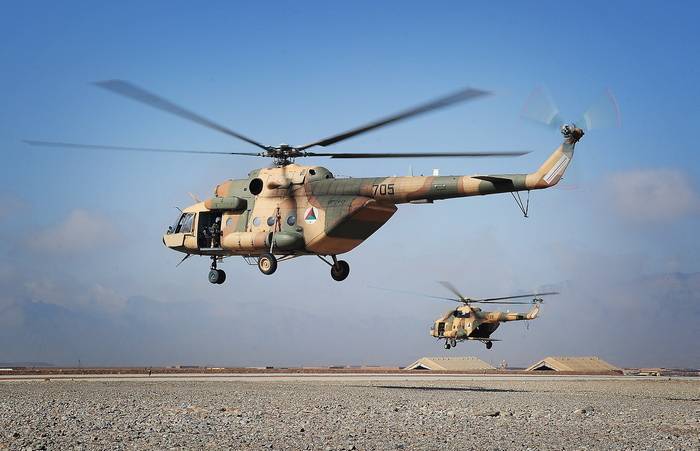 Speaking of the Mi-17 helicopters, the policy of Afghanistan is that we will keep Russian helicopters. And we will maintain a dual system - we will also buy American helicopters so that common efforts to combat terrorism will be supported by both Russian and American equipment.
Said Atmar.
According to him, in this case, cooperation with one side does not conflict with cooperation with the other.
The adviser to the President of Afghanistan also noted that the possibility of financing the United States of new purchases of Russian helicopters is not discussed, recalling that the purchase of Russian helicopters for the army of Afghanistan was carried out at the expense of the United States, but later the program was curtailed due to the deterioration of relations between Moscow and Washington.
First, we must unite around the four main problems - this is the process of reconciliation, counterterrorism, the fight against drug trafficking and organized crime, and funding issues will then
- he added, passes
RIA News
.