On the web resource russianplanes.net appeared quite rare pictures of the MiG-29 Air Force Sudan fighters, reports
bmpd
.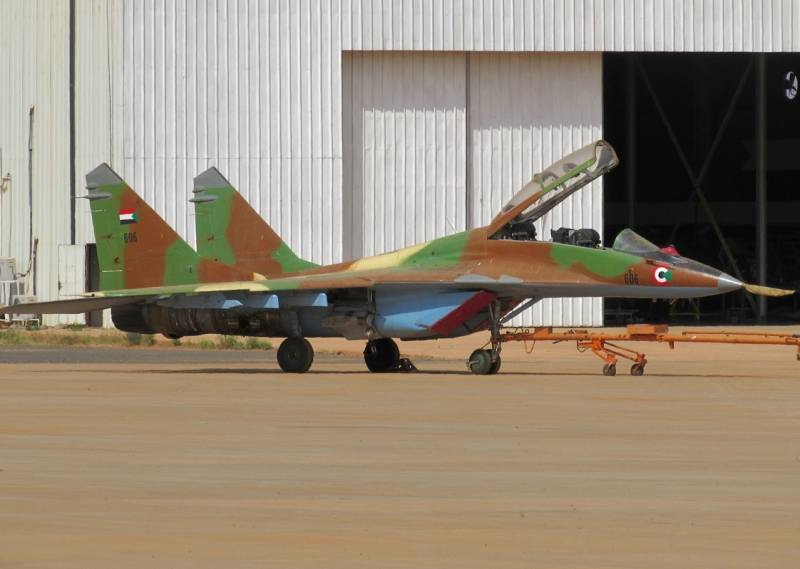 MiG-29UB military fighter (9-51 product, 606 board number, 80003001048 serial number) of the Sudan Air Force, acquired in Ukraine from availability in the 2011 year.
According to the resource, the first picture shows "MiG-29UB aircraft (product 9-51, Sudan tail number" 606 ") with a serial number 80003001048, released on 13 in May 1986 of the year, which was sold by the Ukrainian military enterprise SPVTechnoexport of the Military Industrial Corporation Sudan's Ministry of Defense in November 2011 for 2,795 million dollars. "
The cost of two engines delivered together with the aircraft was $ 1,5 million.
It is reported that this fighter "was originally part of the 8 th Fighter Aviation Regiment of the USSR Air Force (Vasilkov airfield, then Ukrainian military unit A-1789) with a tail number 80, and was sold to Sudan in a single copy."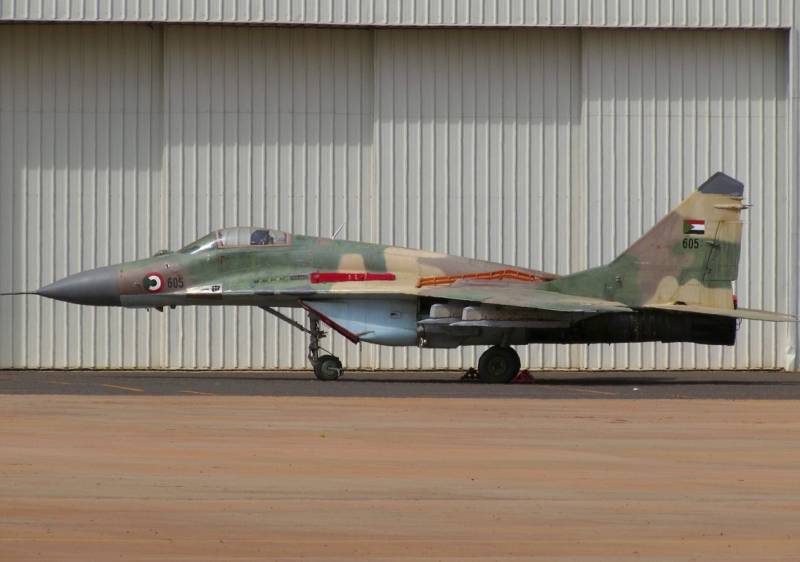 Fighter MiG-29СЭ (product 9-13СЭE, tail number "605") of the Sudan Air Force, delivered by RSK MiG in 2004 year.
Prior to that, Sudan received a contract from 2002, the 12 fighters of the new construction from the RAC "MiG". The transaction value was about $ 150 million. Machines were delivered in 2003-2004's. Among the aircraft delivered are ten MiG-29CE (product 9-13SE) and two MiG-29UB (9-51).