There are many signs that the US military budget is too small and does not meet global challenges, writes Foreign Policyco magazine referring to military analysts.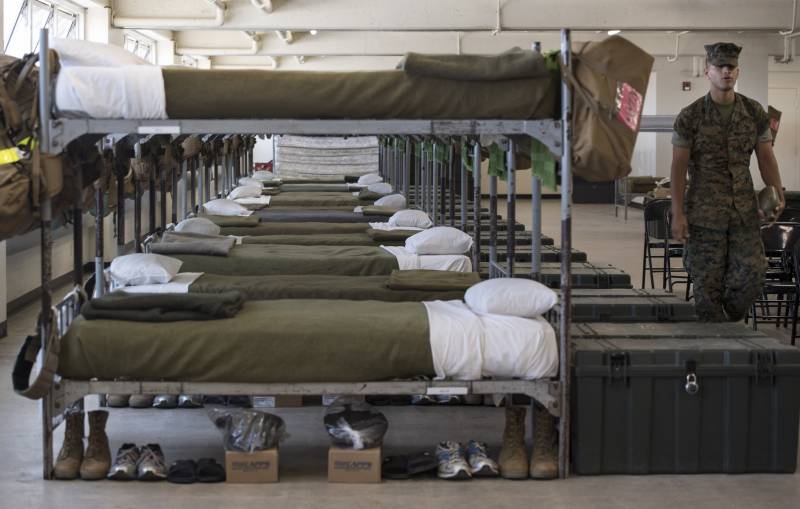 One of these analysts, Dan Gur, said that in the US Army "only three of the 50 brigades are fully staffed, equipped and prepared for serious conflicts," besides, there are problems with the technical equipment of the Navy, and the Air Force lacks pilots.
At the same time, the number of operations of the US Armed Forces abroad remains high. "For example, the country's navy declined from 594 ships in 1987 to 278, but still had to send the same number of ships beyond the limits of inland waters. As a result, ship crews are working hard - naval expert Seth Kropsi from the Hudson Institute claims that the sailors have 100-hour working weeks, "the newspaper newspaper article quoted.
Look
.
The Marine Corps also has problems. According to Breaking Defense, "over the past six years,
aviation
accidents killed 62 marines. " The problem is that the ILC "cannot abandon old planes and helicopters," the American magazine writes.
The publication notes that "the index of US military strength tends to weaken."
And these trends are all the more alarming that rivals of the United States (Russia, China, Iran and North Korea) are rapidly increasing their arsenals.
The author recalls that during his election campaign, Trump promised to allocate additional funds for defense, increase the number of military personnel from 450 thousand to 540 thousand, increase the number of KMP battalions from 24 to 36, etc.
However, the defense budget of the administration of the new president does not even "approach the financing of these obligations," the magazine concludes.